March 24, 2020
|
3 min read
|
Five Big Benefits of Mobile CRM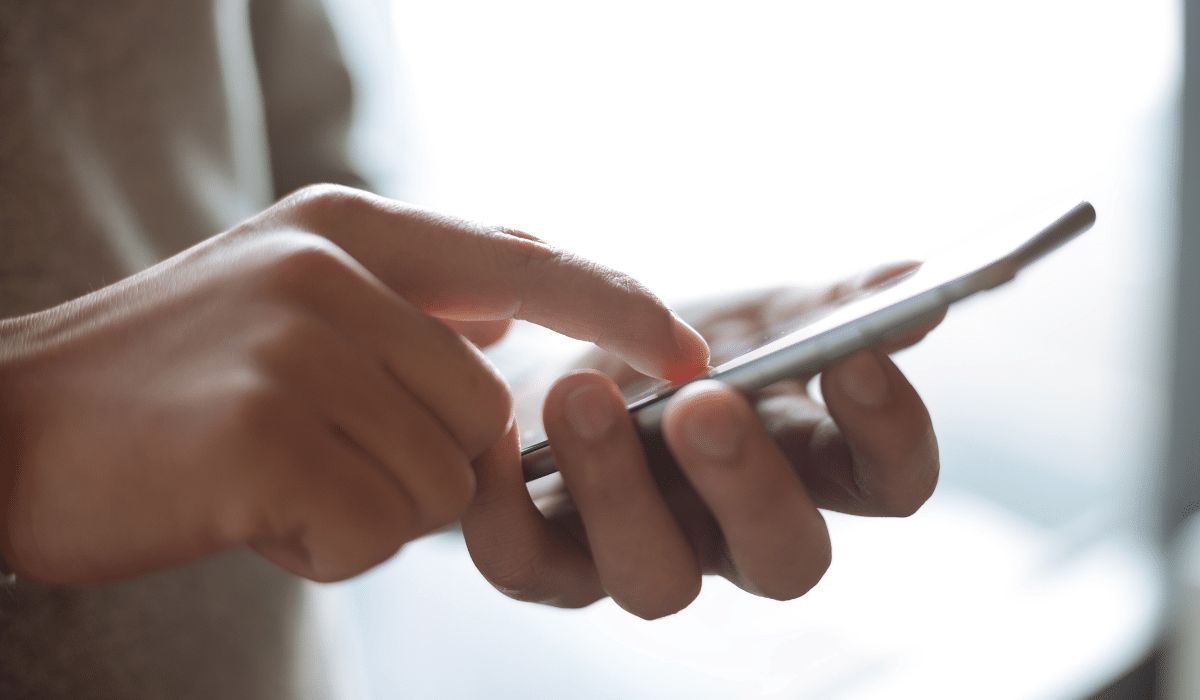 One of the most exciting things about customer relationship management (CRM) technology is that it's always getting better:
The sales tools keep getting more powerful.
The analysis tools keep getting more insightful.
The data management tools keep getting more intuitive.
For sales reps working from their desks in their offices, nothing beats a well-implemented CRM solution.
But what about sales reps who don't work in offices?
They lose access to the most powerful sales and customer-relationship tools ever invented; that's what. How many potential deals have stalled out during a face-to-face meeting, simply because the sales rep didn't have access to basic CRM data? If the answer is even a single deal, it's a serious problem.
Thankfully, we live in the mobile era. Any sales rep with a smartphone or tablet can instantly access his or her most important customer and prospect data. All it takes is a mobile-ready CRM and an app. If your sales teams aren't already using mobile CRM technology, they should be.
Here are five major benefits of using a mobile CRM solution:
Increased sales
Even in this increasingly online era, face-to-face meetings still play a huge role in the sales process. Mobile CRM tools provide your sales teams with everything they need to close deals, no matter where they are. Reps have instant access to product details and pricing, customer accounts, meeting notes, contracts, and other essential information. By having these resources at their fingertips, field reps can focus on building relationships and closing sales.
Improved data collection
To function effectively, sales organizations need accurate, reliable information. Company emails and phone numbers change. Established contacts get promoted or leave the company. And customer needs change over time.
Part of a sales rep's job is keeping this data up-to-date. But it's all too easy for small details to slip their minds when they're out in the field. Mobile CRM apps allow reps to update these details at any time—from wherever they happen to be.
Productivity boost
In a typical office setting, CRMs can handle almost every aspect of the workday—from managing emails to scheduling meetings. But in the field, reps often need to rely on a variety of smartphone apps, written reminders, and their own memories to keep their days on track. From a productivity perspective, this situation isn't ideal. Mobile CRM apps provide your reps with access to the same resources they have at the office, no matter where they are.
Automated CRM integrations
If there's one thing sales reps universally loathe, it's logging their sales calls. What if the mobile CRM just did the logging for them? When a sales rep makes a call on his or her smartphone to a number that his or her mobile CRM recognizes, this CRM can automatically log that call. Not only does this situation make life easier for sales reps, it also creates a highly accurate record of an essential sales activity.
Intuitive Workflows
A well-designed mobile CRM removes all the clutter and distractions from the sales workflow. It's an optimized, intuitive experience that streamlines the most common uses while it provides the most advanced and customized functions of the desktop version. In fact, many sales reps actually prefer the mobile version of their company's CRM.
Just like their desktop counterparts, mobile CRMs can be fully integrated and customized with new modules and functionality. For instance, we've developed an enhanced version of SugarCRM's mobile app here at FayeBSG. It's called Sugar Mobile Enhanced (or "Sugar Mobile e" for short). This powerful plugin adds Geo Location, mobile check-ins, calendar functionality, and Act-On integration to Sugar Mobile's already exceptional mobile app
To learn more about Sugar Mobile e, click here. Then you can contact Faye for a free consultation.