April 2, 2020
|
3 min read
|
How Telehealth Helps Improve Patient Satisfaction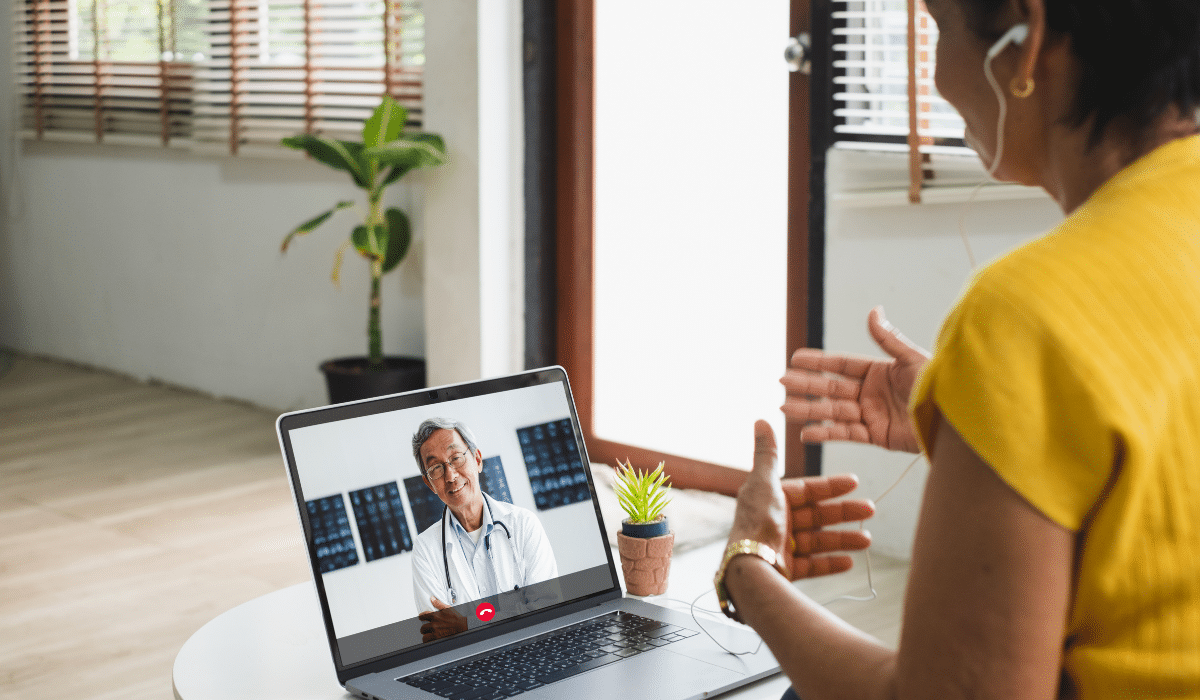 Now more than ever, technology is our friend. As we continue to be quarantined in our homes throughout the COVID-19 pandemic, tech allows us to stay connected to our loved ones and colleagues alike.
But there are very challenging aspects of the current climate. Here's an example: Even though COVID-19 takes the forefront, there are an array of other illnesses and conditions that could cause you to need to see a doctor, nurse, or therapist.
Maybe your child has an ear infection. Or you're an anxiety sufferer, and you need to speak to your therapist during this time of uncertainty. Or you just need to follow up with your primary care physician about a new medication. Even though you don't want to unnecessarily leave your house, you need medical treatment. So what's the solution?
To be able to simultaneously reduce exposure and help patients, many doctors and healthcare professionals are turning to telehealth options.
So how is technology able to provide patients with the same (or better) service than an in-person visit? Here are three ways:
Telehealth Limits Exposure.
With COVID-19 affecting the entire planet, the fear of contracting illnesses from others is at an all-time high. With telehealth options, many people can be treated for what ails them from the comfort and safety of their own homes.
In fact, one major health system reported that 61 percent of patients who used virtual urgent care would have previously gone to a brick-and-mortar urgent care facility, and 14 percent would have gone to an emergency room. So 75 percent of these people prevented being exposed to COVID-19 by staying home and accessing the healthcare they needed via telehealth.
Telehealth Provides Greater Access.
No matter where you live, you can get the best care available. Before telehealth, if you lived in a more rural area, you might have to travel a long distance to get to a hospital, let alone see a world-renowned doctor. But with telehealth options, more people can tap into expert resources for their health issues.
Data Systems Streamline Care.
If you're a telehealth provider, you need a centralized information system, such as customer relationship management (CRM) software, at the center of your patient data. With CRM, your records are up-to-date with each patient's medications and other details. It does not matter where and how each patient is being treated in your healthcare system. You can also quickly reference every conversation you have with the patient and set reminders for follow-up appointments.
Conclusion
It might seem weird to see your doctor on your phone. (Or if you're like my toddler, you may stick your tongue out and make silly faces during the entire visit because that's what you're used to when you're Facetiming your loved ones.)
But with telehealth, you can get the same great care at home. And if you've struggled in the past to find quality healthcare in your area, your treatment could be even better.
Interested in virtually assisting patients and need help with the software? Let us know.