Flare Gamification for Zendesk
Flare Gamification turns your Zendesk platform into an employee-motivation engine, by using game-like mechanics. Even simple tasks become an opportunity to increase performance and efficiency as workers strive to climb leaderboards, redeem points, complete team challenges, and unlock badges.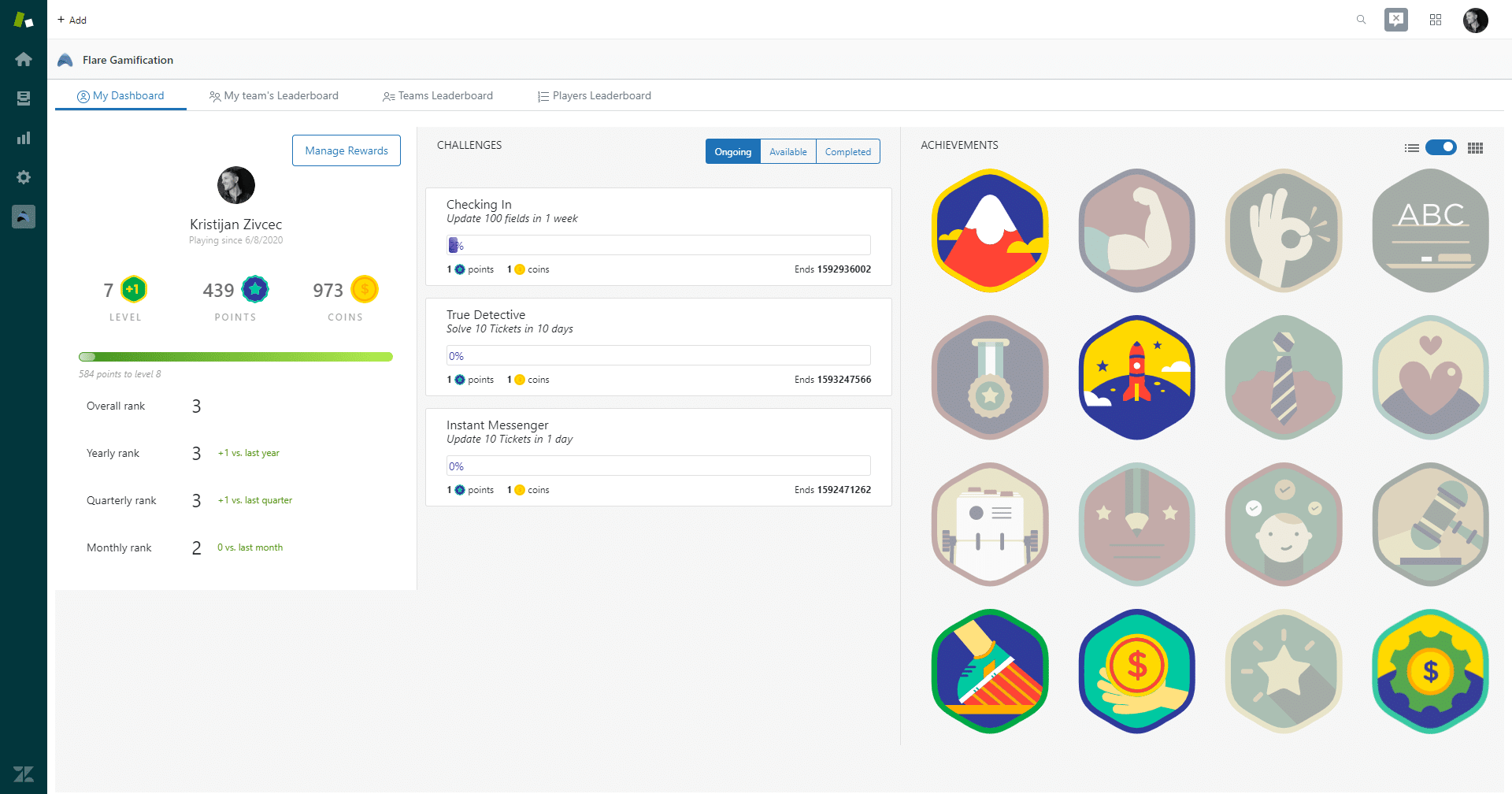 Flare Gamification
A Zendesk Gamification Engine
With Flare Gamification your business' executives can incentivize behaviors that improve customer experience, increase revenues, improve KPIs, and encourage Zendesk user adoption.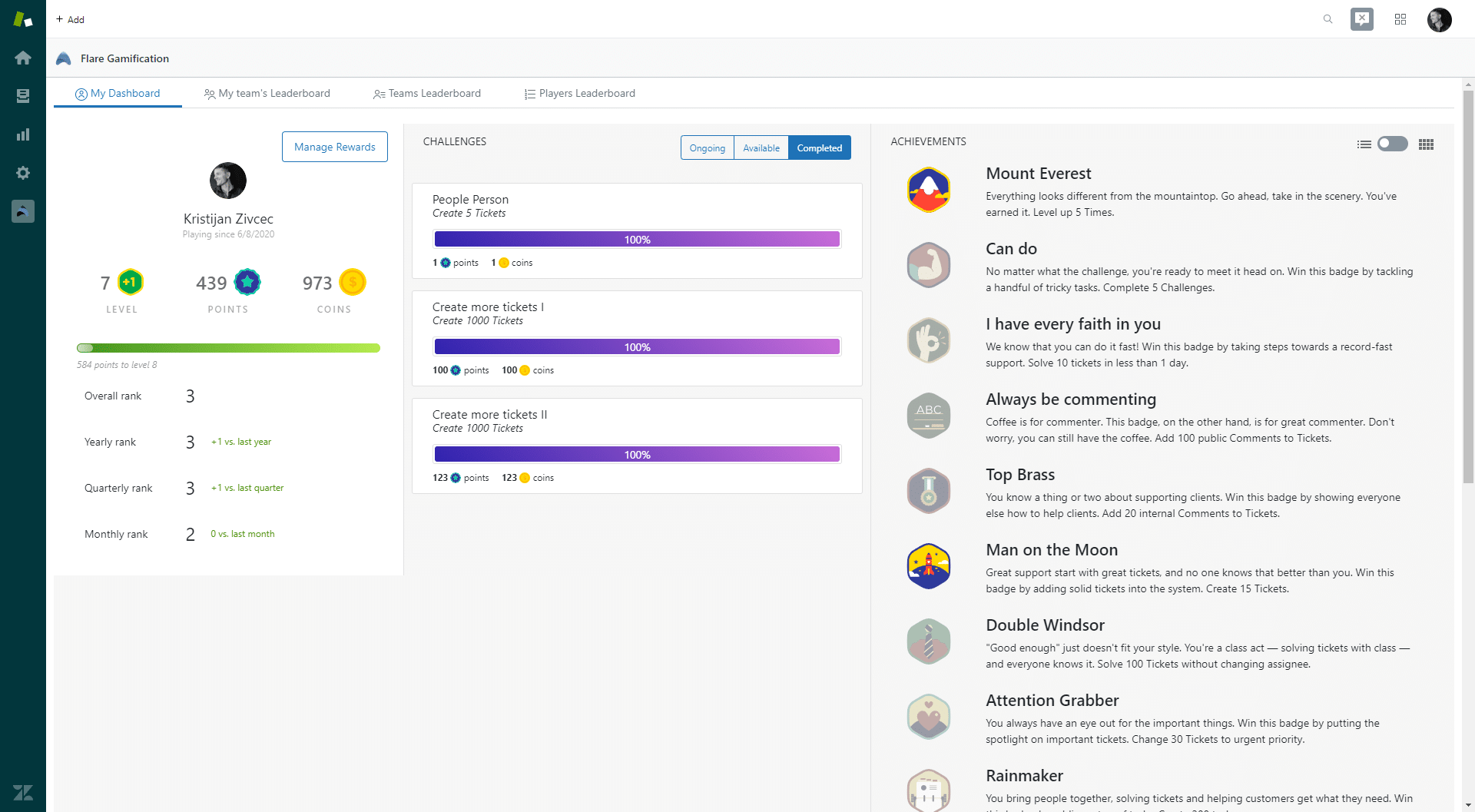 Why Gamify?
By incorporating game-like activities into the Zendesk user experience, businesses now have access to a variety of tools for guiding employee behavior.

Support tickets not getting closed in a timely manner? Award points to agents who beat the average response time, redeemable for real-world prizes.

Looking for ways to encourage teamwork within a distributed workforce? Team challenges put fun, healthy competition back into the daily routine.

Needing your team to fully embrace a new Zendesk Platform? Encourage them to develop skills by awarding badges for mastering increasingly complex tasks.
Zendesk Compatibility
Flare Gamification seamlessly integrates with Zendesk. Users can accept challenges, view goal progress, check leaderboards, redeem rewards, and more, all from their Zendesk® dashboard. It also supports custom modules, workflows, and processes, allowing any platform activity to be gamified.