HOW PULSE WORKS
Know your accounts, customers, or employees better by sending them a Survey questionnaire with several important questions; answer to which can affect your business strategies and give you a clear image on how to create a successful forecast strategy. Let your customers provide their preferences and honest feedback about your services – all from within Sugar.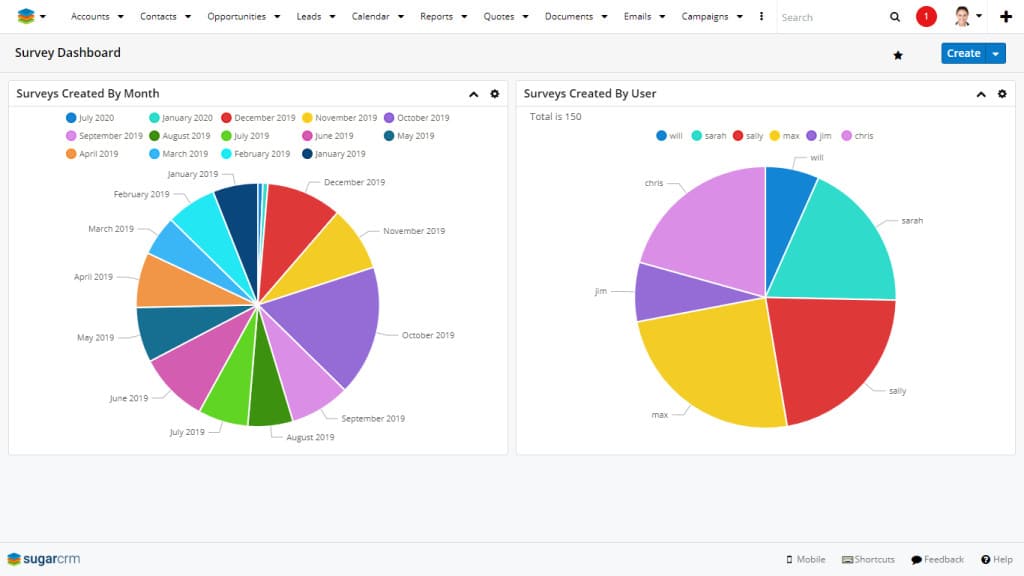 FEATURES
Send a specific number of surveys per month.
Auto emails send out once a survey is created.
Customize the type of questions in a survey.
Add/Remove pages and questions.
Save a survey once created to reuse as a template.
Deadline management start and end dates for the survey.
Graphical results in real-time with summary statistics.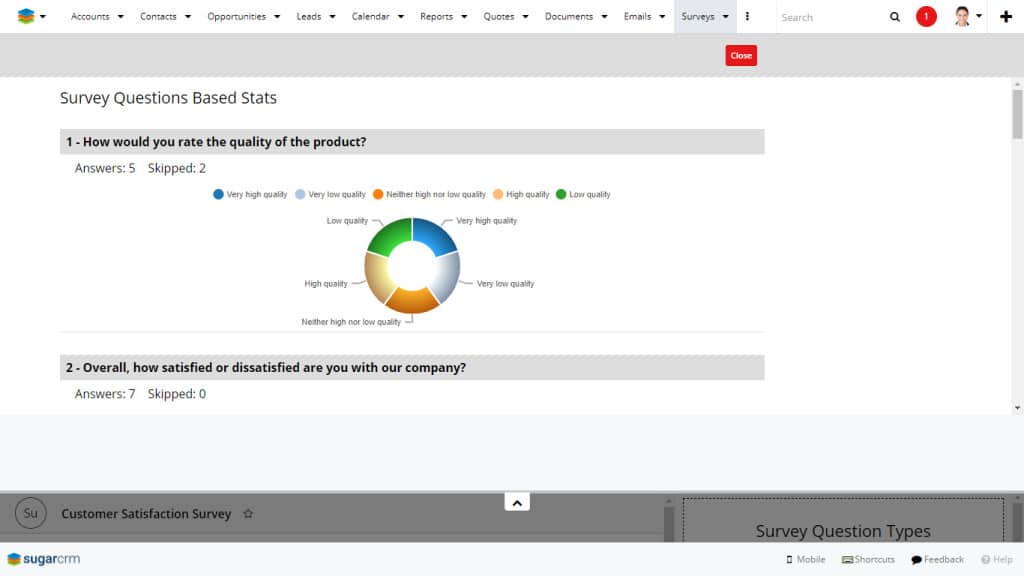 Key Benefits
Easy to use interface to Design Surveys
Design HTML Email Templates
Send Survey to Individual Contacts
Simple elegant design to fill a survey
Detailed Questions Based Graphical Analysis of Survey Responses
Real-time Detailed report of survey responses
Export responses to CSV
Mass send surveys to multiple contacts.