Sugar Consolidated Activity Report
Individual users can get a better picture of their performance on an account. Now there's one place to look to see when your last activity occurred. Sales teams and management can use the CAR to get a complete picture of all activities for an account or a particular sales rep. Standard Sugar separates emails, meetings, and calls into separate buckets. Our CAR puts them all into one big bucket for more advanced and consolidated reporting and dashboards. Implement the CAR and get the big picture you always wanted.
Key Benefits
One report for ALL calls, meetings and emails.
See a complete snapshot of an account by critical sales activity.
Report on employee activities with clients and prospect.
Provides advanced big picture reporting on an account.
Grants access to imperative data across the entire management team.
We're consistently adding more features as we get more feedback from clients, so please check back frequently to see what new points of integration have been added to date.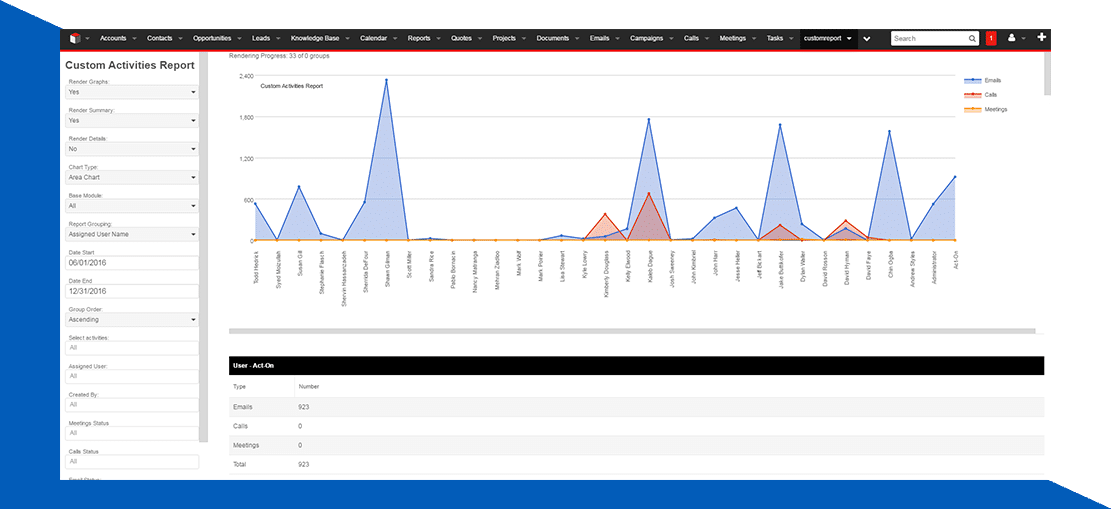 Requirements
The Consolidated Activity Report is compatible with all SugarCRM supported versions.
Data consistency is the responsibility of the end user.