January 5, 2021
|
5 min read
|
5 Ways to Improve HIPAA Compliance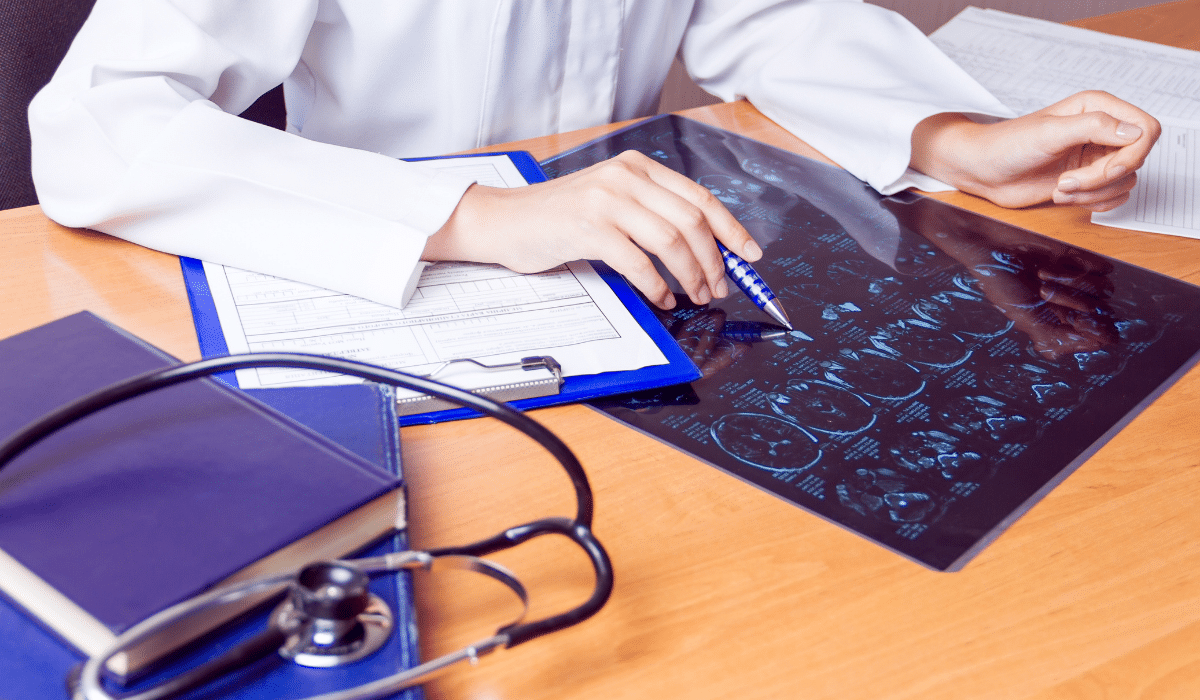 Nothing is more important than the security of your patients' private health information. In the wrong hands, such as hackers and other criminals, this data can cause incredible and permanent harm. As healthcare professionals, protecting this information is one of our most important responsibilities. Laws like the Health Insurance Portability and Accountability Act (HIPAA) of 1996 ensure that every patient record is protected to the highest standards across the entire medical field.
While we all take this duty to protect patient data seriously, there's always room for improvement.
Here are five ways to improve HIPAA compliance at your organization:
Professionalize Your HIPAA Security
One of the biggest challenges faced by healthcare providers is ensuring that their systems remain compliant with HIPAA over time. As business practices and software systems change and update, there is always a risk — however small — that your office may become non-compliant or vulnerable to a data breach. Protecting your organization and patients may mean hiring a HIPAA security specialist, either as a consultant or as a member of your staff.
While your current staff may be able to effectively navigate the HIPAA requirements they face today, the specifics of the job will change over time. New technologies and updated systems will all require examination by a skilled professional who is knowledgeable about HIPAA requirements. Even something as simple as a new CRM plugin could merit a HIPAA risk assessment.
Having a dedicated staffer to manage security needs, update policies, and conduct risk assessments may seem like a major expense, but the costs are miniscule when compared to the costs and fines that come as a result of a data breach. Depending on the size of your organization, you may even need a dedicated HIPAA Security Officer to ensure compliance.
Audit Your Systems
Every computer system has vulnerabilities. When those systems have valuable personal data on them, hackers and other criminals have major incentives to exploit those weaknesses. It's your organization's job to do everything possible to protect that data against every known threat. By regularly auditing your systems using the risk-assessment tools and checklists from the Office of Civil Rights (OCR), you can greatly reduce those risks.
The primary focus of these internal audits should always be the security of Protected Health Information (PHI). Even relatively simple security practices, such as positioning monitors displays with PHI away from public view and regularly updating passwords on your CRM and other databases, can have a huge impact on the overall security of your patient data. These audits should be done quarterly, with any failures addressed immediately.
Invest in Continuing HIPAA Training
Chances are that most of your staff see HIPAA compliance training as something between an understandable responsibility and a tedious chore. We all understand the importance of HIPAA rules for protecting our patients' privacy, but it's also easy for staff to lose focus of those rules over time. That's why it is essential to invest in continuing education and training, allowing your staff to remain sharp on their responsibilities.
Your organization's HIPAA training sessions should be an ongoing process, and it should also include any non-staffers and third-party vendors with access to sensitive patient data. It's essential that everyone involved fully understands the policies and rules they'll be expected to follow. These training sessions should also never be treated as a mere formality, and should be seen as an essential part of ongoing staff training.
Create a Comprehensive Breach Response Plan
Even the most cautious, well-prepared organizations can find themselves facing the worst-case scenario: An impermissible use or disclosure of protected patient data. While it's essential that your organization do everything it can to avoid a data breach, it's also important to have a plan in place well before a breach occurs. This means following the requirements established in HIPAA Breach Notification Rule (45 CFR §§ 164.400-414).
Under this rule, the individuals impacted by the breach must be contacted immediately, and informed about the specifics of the situation. If the breach is significant, impacting more than 500 people, both the office of the Secretary of Health and Human Services, and the media, must also be notified. And that's just the start of the process, well before the damage-control stage begins. Going into this kind of situation without a clearly defined plan is a nightmare for your entire organization. By investing in the creation of a breach response plan, your team can make even this nightmare scenario a little more manageable.
Enforce HIPAA Security with Business Partners
Don't let your vendors, business partners, and other third-party associates be the weakest link in your HIPAA compliance chain. Anyone with access to your patients' protected data needs to meet the same standards as your organization. This means regular auditing and training, as well as ironclad contracts spelling out the exact security standards they need to meet before handling any HIPAA-related patient data.
Partnering with third-party vendors who focus on HIPAA compliance can go a long way to ensuring that you continue to be compliant.
Faye offers Healthcare CRM and Financial Services CRM users the technical and physical safeguards that are intended to prevent the unauthorized disclosure or use of their Protected Health Data. Learn more here.