March 16, 2021
|
5 min read
|
Where are Customer Service/Support Leaders Spending In 2021?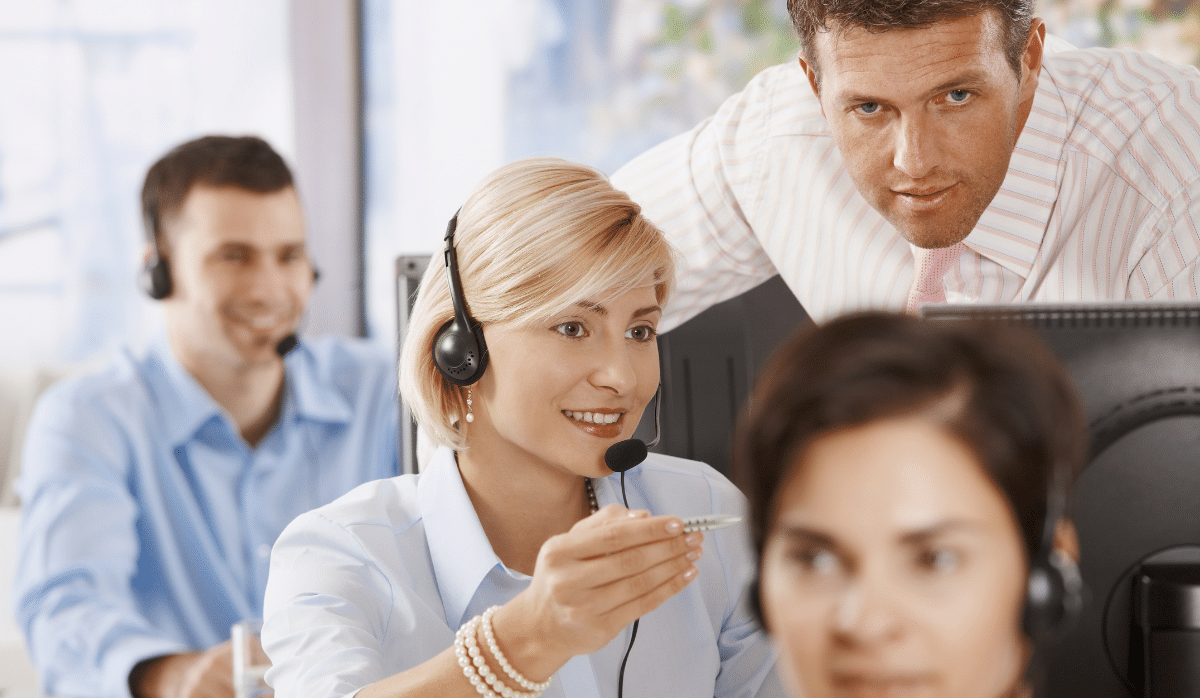 There's no question that the COVID-19 pandemic had a profound — and largely disastrous — impact on almost every sector of the global economy. For most companies, 2020 was a year defined by catastrophic breakdowns in supply chains, chaos in distribution, crashing product demand, painfully halted production, and a frenzied transition to an untested work-from-home workflow. Even companies that did do well in the tough business environment had to adapt to new safety regulations and finding the most efficient way to serve customers. But it wasn't all bad. In some ways, the COVID-19 crisis helped to make a great case for a new, modernized approach to business technology. These changes are apparent in the field of customer service and support.
In October of 2020, more than six months into the pandemic, business research firm Gartner conducted a poll of 106 customer service and support leaders to gain some much-needed insight into coming industry trends. What did this survey reveal? COVID-19 changed the game. Well, that's not surprising. However, the survey specifically showed significant acceleration in several already-growing trends relating to customer support technology. Later reporting by Gartner, and other firms, has only confirmed the durability of these trends.
So, what are these trends, and what can they tell us about spending and investment in customer support in 2021/2022? Let's take a look at some essential findings.
The Big Three
Gartner's survey uncovered three top priorities for customer support and service leaders heading into 2021. The first is increased investment in upgrading outdated "legacy" support technology in favor of modern support tools. Those old systems were designed for the needs of a different era, and they just can't keep up with the needs of today's customers.
Automation of customer service processes — including AI-based solutions — was another major priority. Modern customers already understand how to interact with computers, and are increasingly comfortable with chatbots, menu-driven support resources, and other related systems to find solutions to their problems. Not surprisingly, spending on these solutions is also on the rise.
The third priority was an increased focus on migrating contact volume toward self-service channels. Human support workers are expensive, and it's not easy or fast to scale traditional support services in response to increasing demand. That's not the case with self-service support solutions. All three of these concepts are likely to see substantial investment in 2021.
Ramping Up Digital Channels
Roughly 70% of customer service and support leaders plan to increase spending on digital channels in 2021.
Customer Support and Service Volumes Are Skyrocketing
One of the major reasons that self-service initiatives are on the rise has to do with an unprecedented increase in customer contact volume. Around 85% of those surveyed by Gartner reported big increases in support and service tickets in 2020, with the bulk of those increases happening at B2C companies.
Self-Service Isn't Optional
Most of those surveyed reported rapid growth in customer support and service volumes. 39% of companies said their live support staff handled the bulk of those increases. This not only placed an additional burden on the customer experience (including longer wait times), but it also resulted in an uptick in reports of burnout among employees. To continue to meet customer expectations, companies are increasingly investing in modern, self-service ready support technology. This also helps remove additional pressures from workers.
Customers Don't Mind Self-Service
One of the more surprising trends to emerge from recent reporting is that customers appear to be content to use self-service options for many common support and service tasks. This suggests that moving to a self-service support model could result in a substantial cost reduction for many companies.
Multi-Channel Support Is Essential for Self-Service
Behind-the-scenes investment in support technology for CRMs and support desk systems is increasing. Yet, the customer-facing elements of these solutions are also becoming more visible. Many companies report plans to update their websites, mobile pages, and even their apps to allow for improved access to self-service customer support options. This also includes an expansion into other channels, such as social media.
Data Collection Is More Important Than Ever
Companies consistently report that customer data collection plays a crucial role in their development of cost-effective support solutions. Moving into 2021/2022, this customer data will provide fundamental insights into the development of self-service and automated support models.
More importantly, the reporting created from this data will also allow companies to make targeted, informed decisions as they form new strategies for the post-COVID-19 economy. Not surprisingly, spending on customer data collection and analysis is expected to grow significantly over the next few years.
Conclusion
The world is changing, and your customers are changing with it. The good news is there are ways to meet and surpass expectations. Your company can access to the best support and service solutions modern technology can offer.
As a Master Zendesk Partner, Faye implements, customizes, integrates, manages, and supports all Zendesk platforms. Contact us today for a no-risk consultation.