October 19, 2022
|
5 min read
|
5 Ways to Prepare Your Ecommerce Support Team for Black Friday

The following article was written by Lily Pollock and created in conjunction with our friends at Ultimate.
Black Friday is right around the corner. For retailers still in post-pandemic recovery — and now facing the prospect of a recession — this windfall in sales will be a welcome gift.
Last year, 88 million Americans went online to hunt for holiday deals. This saw digital retailers ring up a total of $8.9 billion in revenue.
But not everyone gets to enjoy this shopping spree. For customer service teams, Black Friday means facing a flood of incoming support requests.
So how can CS leaders increase operational efficiency and get ready for the holiday season? Here are 5 ways to prepare your support team for Black Friday.
Start Planning Early
One benefit of Black Friday is that it falls on the same date every year. Get ahead by starting your planning early. The exact timeline will be different based on the size of your business, but think about specific problems that might arise and prepare a gameplan. Here are some examples:
Make sure agents understand the promotions you're offering, how these discounts are applied, and which deals customers can use in conjunction with each other
Create a plan for how to manage any service outages with third-party providers like payment processors, inventory management systems, or shipping gateways (and decide how you'll communicate any issues to your customers)
Draft a reply to send to customers who inquire about out-of-stock items, including links to similar products they might be interested in
Be upfront about potential delays to order fulfillment or delivery — when you're open with customers, they're more likely to be sympathetic
Create a Seamless Customer Journey
On Black Friday, consumers are ready and willing to part with their cash. Don't make it difficult for them to spend with your brand.
Start by testing your website health to check page load speed, find broken links, and any other issues that might make customers close that tab and look elsewhere. And remember to make sure your site pages are optimized for mobile use: 37% of digital sales on Cyber Monday were made on mobile devices.
Black Friday regularly sees cart abandonment rates of 78% — that's a lot of potential lost revenue. There are a number of ways you can leverage a customer support automation solution to avoid this:
Add a chat widget to your checkout page that connects customers with a virtual agent. This means they can resolve pre-purchase questions without leaving their cart
Use intelligent ticket routing to prioritize incoming support requests that are related to cart issues. By doing this, you can reduce the number of customers lost
Provide 24/7 support and give customers the help they need, whenever they need it — even outside of agent office hours. And (as an added bonus) you'll save on the cost of hiring agents in every timezone you serve
Plus, with a multilingual virtual agent you can provide customers with native-level support in their preferred language. And when 75% of customers are loyal to brands that offer customer care in their native tongue, your bottom line will thank you too.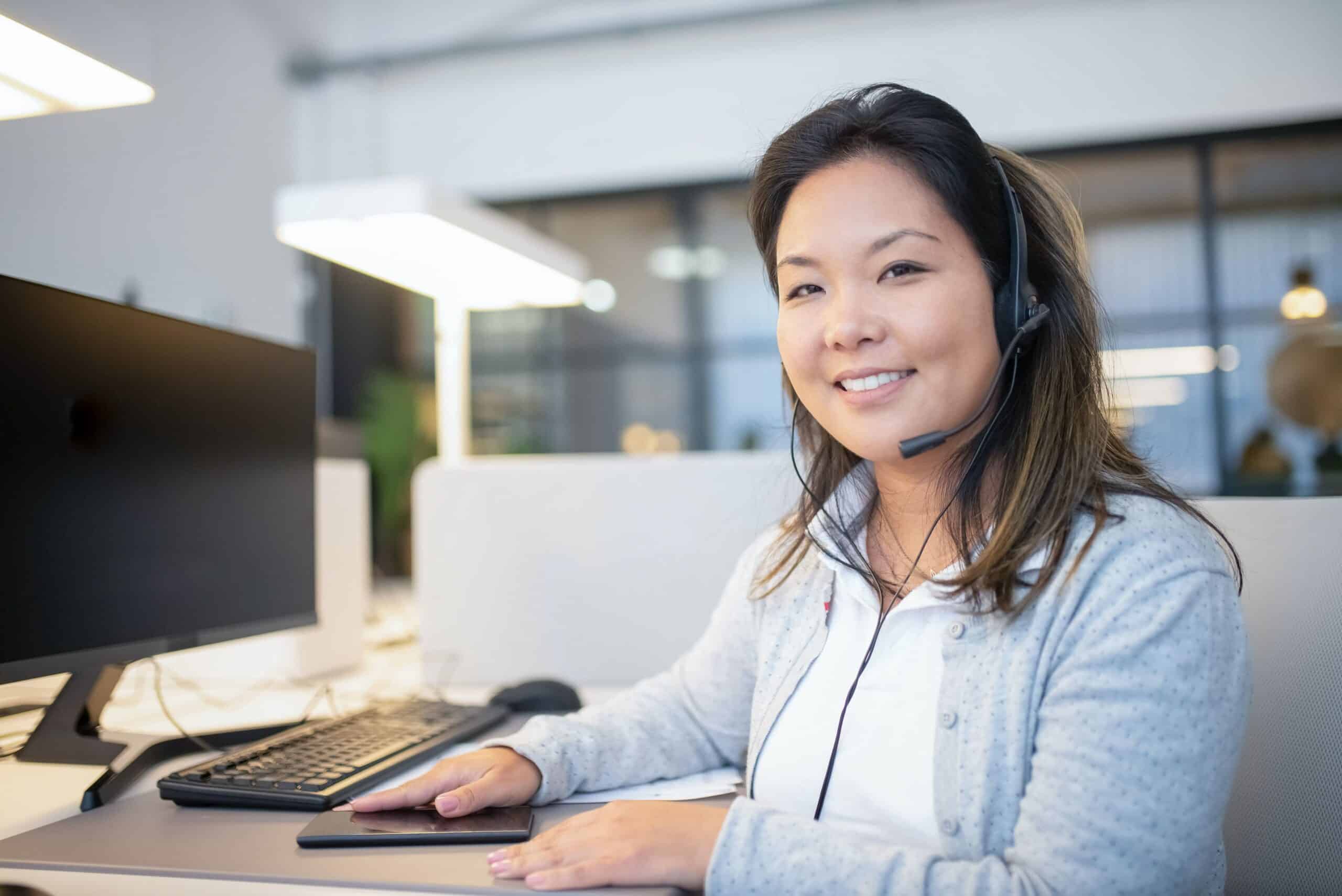 Develop an Omnichannel Support Strategy
As an online retailer, you might already use social media platforms (like Facebook, TikTok, and Instagram) to sell your products. As well as opening up sales opportunities, social media and messaging apps are some of the fastest growing customer support channels.
Zendesk research found that WhatsApp tickets skyrocketed by 219% over the course of the pandemic, and social media tickets were up by 26%. An omnichannel support strategy upgrades CX — by giving customers the option to contact your CS team in their channel of choice.
Build Out Self-Service Support Options
Every question a customer can answer on their own is one less support request an agent has to solve. So empower your customers to help themselves.
This might mean:
Making sure your FAQs page is relevant and up to date
Adding new articles to your knowledge base
Creating how-to guides that help customers set up, install, or learn how to use their Black Friday Bounty — particularly if you sell technical products
Using automation to push information to customers and advise them of next steps (for example in the case of a service outage)
Try to provide self-service resources in a variety of media, like videos, written guides, or illustrated walk-throughs. This helps customers with different learning styles access the support they need.
Not only does this reduce the pressure on already overstretched support teams, but it creates a better experience for your customers — 67% of whom prefer to self-serve over contacting a customer service agent.
Automate Repetitive Tasks
Automating your customer service allows your support team to manage seasonal surges in contact volumes. Many of the inquiries CS agents see are common, repeat requests — like questions about your returns policy or checking on an order status.
With the help of a virtual agent, you can automate these common questions (or intents). Not only does this deliver instant support to customers, but it saves your agents from having to reply to the same requests again and again.
Even for cases that can't be fully resolved by your bot, process automation streamlines workflows and lowers average handle time (AHT). An AI-powered virtual agent can tag, route, and enrich incoming tickets, giving agents the context they need to resolve issues faster. This was an unexpected benefit of automation that stationary startup Papier found when they launched their virtual agent:
"Even if the virtual agent isn't resolving queries, it frees up agent time to work on the more complex issues. It will collect order IDs, ask for a picture upload if something is faulty, and it'll do all of that legwork upfront."
Suzanne Duffy, Head of Customer Service, Papier
The most advanced virtual agent platforms:
Use AI to analyze your historical support data, giving you a clear idea of which intents will deliver the best automation ROI
Automate queries across all of your digital support channels — chat, email, and messaging and social media
Integrate seamlessly into your existing customer service tech stack, so you won't end up with data silos
With a bot taking care of repetitive tasks and processes, your CS team can focus on what really matters: solving complex cases and connecting with your customers.
Conclusion
Black Friday doesn't have to be a nightmare for your CS team. All it takes is a bit of planning and preparation. Bring a virtual agent on board and your support team will easily be able to manage surges in support requests, at any time of year.
And it isn't too late to start automating your customer service in time for Black Friday. Expondo — a leading European marketplace for professional equipment — launched ticket automation in just 5 days.
With the right ingredients, you can make peak season a cakewalk.