August 1, 2022
|
5 min read
|
Drive Customer-Centricity With These CRM Tips

Having and using a CRM does not mean that your organization is customer-centric. In order to be customer-centric, an organization must transform the way it uses its CRM. It must view business challenges through the eyes of its customers. This allows organizations to truly understand their customers' pain points and serve them in a customer-centric way.
This blog outlines tips for how to use your CRM to enable customer-centricity across your organization.
What Does "Customer-Centric" Mean?
First, it's essential to understand what customer-centricity means.
To be truly customer-centric, your organization must put the customer above everything else. Your customers' needs, desires, pain points, and experiences should always guide your organization's strategic decisions.
Unfortunately, many organizations take a product-centric or sales-centric approach to business. Both of those approaches focus on revenue over people.
Why is Customer-Centricity Important?
Typically companies focus on what they want to sell instead of what their customers want to buy, which creates a disconnect and makes customers feel that their needs are unimportant. Once this feeling arises in the customer, it becomes tough (and expensive) to get them back on your good side.
This is why using your CRM to drive customer-centricity should be a top strategic priority.
Focusing on the customer experience first and keeping it at the core of how you run your business helps you not only gain new customers but keep them with you for the long haul.
4 Ways to Use CRM to Drive Customer-Centricity
Follow the CRM tips below to develop a more customer-centric strategy and show your customers that they are at the heart of your business and its decision-making process.
1. Use Your CRM to Create A 360-Degree View of Your Customers
Perhaps the most important aspect of building a customer-centric CRM system is creating a 360-degree view of each customer. Essentially, this means hosting all of the information you have about a given customer, all in one place. This place can be and should be, your CRM.
Every CRM user from across your organization should be able to get this 360-degree view of a customer, whenever and wherever they need it. The information should include customer contact information, interaction notes, call logs, email transcripts, and more. You need to set up your CRM correctly so that all of this information automatically flows into the same area so that marketing, sales, or service can locate it and use it when necessary.
When you show your customers that you remember them and their pain points, they will feel like you put them and their needs at the top of your priority list.
2. Gather Customer Feedback Through Your CRM
Your CRM contains a wide range of data and information about each of your customers. And although having a 360-degree of your customer is important, it still doesn't give you the complete picture.
Who knows your customers better than you? The customers themselves! You can, and should be, using the various feedback capturing tools in your CRM system to gain valuable customer information.
Feedback can come in multiple forms, such as:
Questionnaires
Customer satisfaction surveys
NPS surveys
Product map surveys
By using these tools, your customers will feel heard. Plus, you will gain critical feedback that could help you understand how to improve your products, services, and processes.
3. Utilize Your CRM's Customer Service Tools
You can also drive customer-centricity by adopting customer service tools that enable your customers to get in touch with you from anywhere, at any time.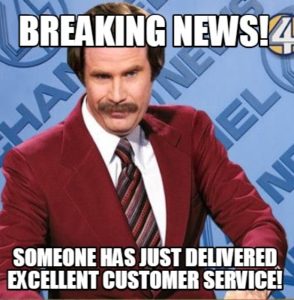 For example, Chatbots are a great tool to use. When integrated with your CRM system, chatbots can provide multiple benefits. They collect information about your customers and common pain points they have. Plus, they enable customers to get speedy and accurate help without taking time away from your service team.
Chatbots are just one of many customer service tools you should be using to create a more customer-centric culture at your organization. Check out this article for additional customer service tools and functions you should be using in your CRM system.
4. Use Your CRM To Improve The Customer Onboarding Process
After you've used your CRM to help you scope out and successfully close a deal, you're done, right? Wrong. True customer-centricity is demonstrated by how your team acts after a sale has been made.
The first step to making sure your customers have an outstanding experience is to create a well-thought-out onboarding process using your CRM. Your onboarding process should introduce your products or services to the customer and explain how they can use them to fulfill their specific needs.
Your customers will not all need the same type of onboarding process, so it is essential to make tweaks where necessary.
That's where your CRM comes in. You should create onboarding processes personalized to each customer based on the information you already have about them. This demonstrates that you understand their needs and put their individual experience at the forefront of your business.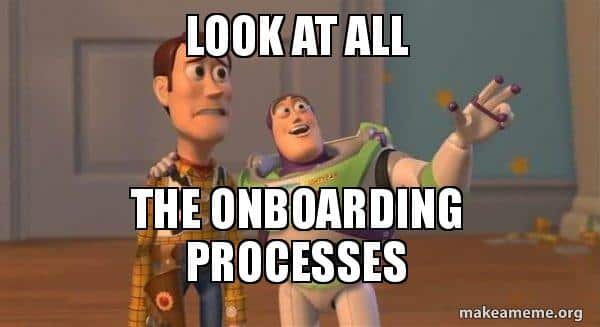 Conclusion
A happy customer is a long-term customer. Ensuring that your customers are at the center of everything you do as an organization is a competitive differentiator and your CRM is the most valuable tool you have to drive customer-centricity at your organization.
Are you looking for help setting up your CRM to be more customer-centric? Talk to one of our CRM experts today to see how we can help.