September 5, 2019
|
4 min read
|
Getting CRM Buy-In From Your Executive Team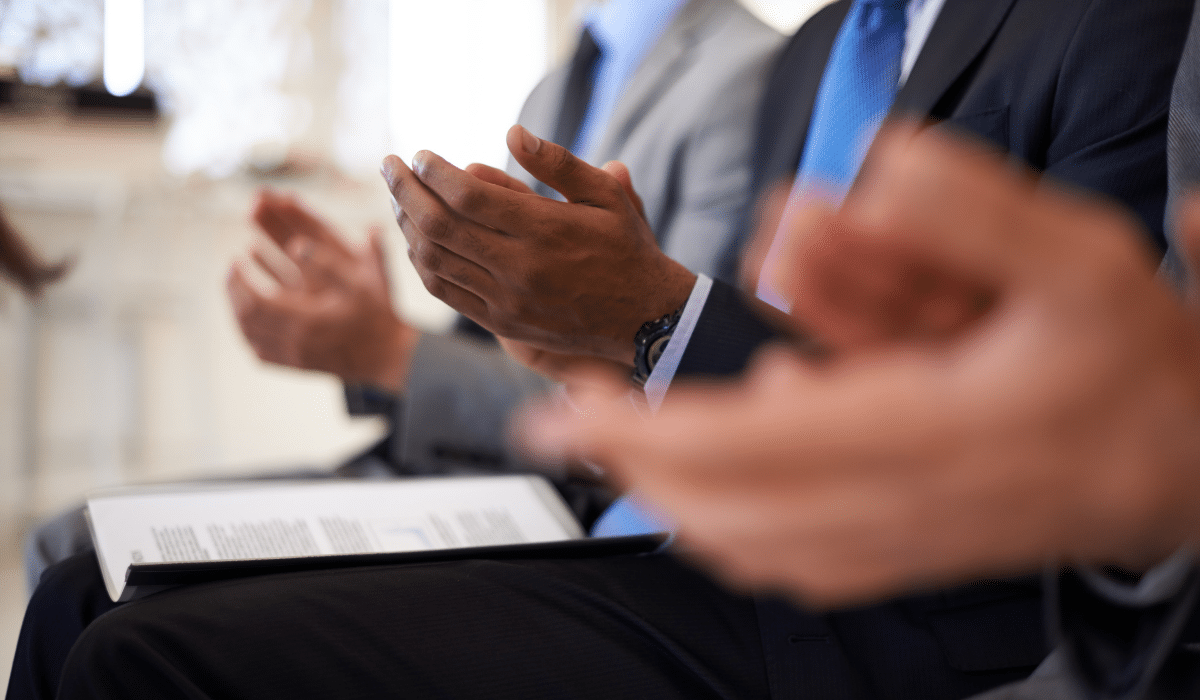 There isn't any doubt that a successful CRM implementation will help companies take their overall customer experience to the next level. Once your client list exceeds a number of people to the point that you start to forget stuff, it will become exceedingly difficult to manage many future associated tasks. Not to mention, this can be a challenge to grow your business beyond that set number of clients if you're using spreadsheets, notepads and email systems to store all your customer data.
How will you (and your team) know when it's time to schedule a call back or follow-up interaction? Can you really remember how many successful projects you've had in the last week, or, how about the last year? Are you struggling with trying to remember the last conversation you had with a specific customer?
Regardless of your industry, or business type, your customers are the most vital facet of your organization. With customers, you have a sense of direction. And, of course, they bring in revenue to ensure your business keeps going. As a result, your customers should be your number one priority. Yet, the only way to improve customer satisfaction is by understanding them. Moreover, it takes a manageable CRM system to collect and organize actionable data about your clients.
Even if you know all of the above, CRM implementations have had a high rate of failure due to several missteps in the planning and deployment process. With the right strategy, this can be avoided. Nevertheless, one barrier to success is not obtaining executive buy-in prior to implementation. With an executive or leadership team member on your side, you can gain the commitment and momentum needed to deploy and create company wide benefits from your CRM initiative The question is this: How do you get executive buy-in?
Explain How Your New CRM System Aligns With Your Company's Business Goals and Bottom Line
So, the objective here is to get the buy-in from your executive team. You also want them to join in on taking ownership of your CRM implementation. With this level of support, your executive team can help, if necessary, to troubleshoot any issues, coordinate users and managers, as well as ensure proper training will be a top priority.
Keep in mind that a CRM is more than just a technology implementation, it is also a process solution. To get executive buy-in, you need to exhibit an alignment between your CRM initiative and your company's business goals. This means you should understand the needs of your sales, support, and marketing teams. Then, tie those needs together to the company's business objectives. Next, showcase how your CRM system will help your company meet those goals along with the company's bottom line. You might even communicate the essential need for marketing automation.
Manage Expectations
To obtain executive support it is important to focus on detailed planning and execution. You want to balance a realistic timeline, along with long-term objectives. It is also critical not to try to do things all at once or too quickly. In contrast, moving too slowly may reduce your ROI.
Involve Your Executive Team in the Decision Process
Since your executive team will act as valuable support to champion your CRM project, they also should be involved in the decision-making process, even if they've given you the keys to the project. Of course, you want a system that is relatively easy to rollout and simple to learn for new end users. Furthermore, you want your executive team's input around which features do not make sense for the benefit of the organization and which ones do.
Don't Overwhelm Them with Features
While your new system might offer every single feature you need and want, it's vital to keep things as simple as possible. Focus on the main benefits of efficiently organizing and tracking customer data. In addition, play up the features that will help your marketing and sales teams to do their jobs even better. Remember, if it's too complicated, they (and everyone else!) will find excuses to avoid using the system.
In Conclusion
If you can effectively demonstrate that your CRM implementation will drive growth and increase productivity – then, you are well on your way to getting executive buy-in for your project. To maintain their buy-in, deliver results and continually share success stories.