October 23, 2020
|
5 min read
|
The Top 10 Features You Should Look for in a CRM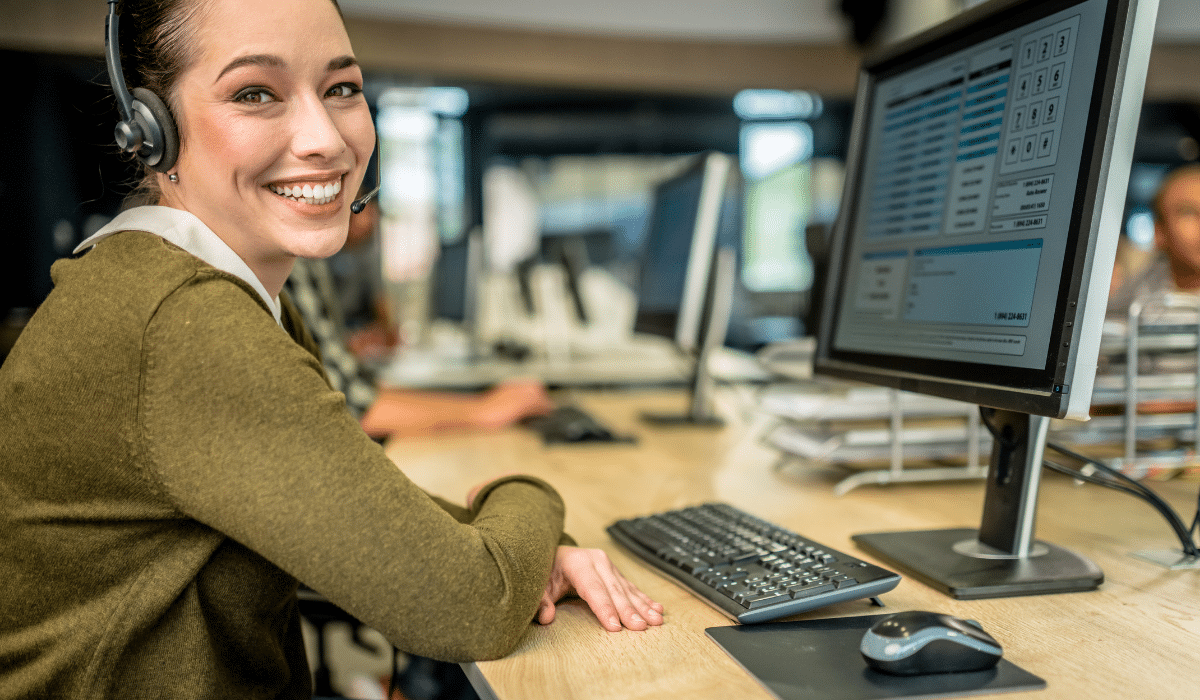 Customer relationship management (CRM) is more important now than ever. Your customers want stability and transparency from you. They do not want to call, email or reach out via LiveChat, just to get tossed to five different people on your team before they get an answer.
Proper CRM software houses all your customer data in one place, allowing you to create a better customer experience and have better forecasting capabilities.
When searching for a new CRM platform, it's first important to check in with your team and determine what your needs are, so you find the best solution for you.
Want to take all this great information on-the-go? Click here for an infographic of our Top 10 Features You Should Look for in a CRM.
Here are the top 10 features to look for when choosing a CRM:
Quality of Support:

Sometimes companies put too much emphasize on cost (which is important, but not the only factor to consider) and not enough on the quality of support. Before you sign on the dotted line, pay attention to how responsive the vendor is to your correspondence. Remember, they will be at their best when they are trying to sell you something. If it takes a long time to respond during the sales cycle, it's not going to get better once you are onboard. Pay special attention to how quickly they resolve issues and how knowledgeable the team is.

Customer Service Capabilities:


Your CRM should create a better customer experience for both your customers and prospects. To avoid bad customer service, optimize your CRM with the customer in mind. Test the user experience. See how your CRM can automate processes. Equip your team with the best solution so they can turn that positive experience around to your customers.

Industry Focus:


There are CRM software companies that say they specialize in all kinds of industries, but asking your sales rep about the specific needs of your industry and your particular use case is going to be key to your success. You need to have software that is built or easily adaptable to what you need it to do.

Customizable:


As with your business, your CRM should ebb and flow. Right now, you may just need a place for your sales and customer support teams to record their meetings. They currently all have Post-Its on their desks of conversations and there is no visibility, creating chaos. It's a good starting point, but you will grow into your CRM. You may want to add features liking quoting, customer journeys or gamification. Choosing a basic CRM that only meets your needs today could be setting you up for failure tomorrow.

Mobility:

Even before Covid-19, many sales reps were working outside the office. If your CRM is not mobile-friendly, it's a big problem. If it's difficult to use, they won't want to waste time using it. You'll lose valuable insight.

Pricing, Quoting and Billing:

This is a great functionality to have in your CRM. All your customer data is there and being able to price, quote and bill right from your CRM streamlines many processes. It also allows you to have an even better understanding of your sales cycle and seeing where things may be falling off and where you are excelling.

Workflow Automation:

Your CRM should make your team's life easier by automating some of the repetitive parts of their workload. For instance, if a lead fills out a contact form on your website, your CRM can send the message to the right sales rep. Or when a sales team member makes a call or sends a message to a prospect or customer, the CRM automatically log hours and keeps track of communication. This is taking away mundane (but necessary) tasks, so your sales reps can focus on customers and prospects.

Software Integrations:

CRM is an important tool, but it's not the only technology you are using. Before selecting a CRM solution, check in with its third-party integration capabilities. Getting a full view of your customer helps break down the silos in your business, creating a better experience for everyone involved. It will also save time by not having to input the same customer information — like physical address, phone numbers, etc. – into multiple systems.
Common integrations include (but not limited to):
Marketing automation
Accounting software (like QuickBooks)
ERP
TMS
POS systems
Email
Real-Time Data and Analytics:

Your managers will thank you if you choose a CRM that has great data and analytics available. A CRM not only makes a sales rep's job more efficient, but sales managers are also able to rely on real-time data to make better-informed decisions. No longer are they reliant on round-robin meetings asking sales reps the status on their leads. They already know and can instead focus that precious meeting time on helping to move leads along.

Reporting:

Bring in the results from all your marketing and sales efforts together and see what it working –and what is not working—easily. With reporting tools, you are able to see the number of leads that come in during a specific time period, as well as how many sales were generated in that time. You can check in on which sales agents closed which leads and at what stage your leads converted, helping you to better measure sales success.
CRM software has endless opportunities on how it can help your sales and customer service teams be more efficient. By automating processes so they can focus on what they do best and providing sales managers with valuable insight, your sales process can improve leaps and bounds. If you feel overwhelmed and not sure where to begin, start asking your team what they wish your current system did that it doesn't right now. It will help you start to shape what matters to your business to get the most from your CRM platform. Need help figuring out what features you should look for in a CRM? We're happy to. Contact us today.