January 17, 2022
|
4 min read
|
What Is A CRM RFP And Why Is It Important

Today's CRM market is full of CRM systems and vendors, each promising to deliver the best and most value-driven solution for your organization. However, the truth is that the one-size-fits-all approach doesn't work as each organization, and its needs, are different. This is where a CRM request for proposal (RFP) comes into the picture.
What Is An RFP?
Organizations issue an RFP when they are in the process of choosing a service provider or vendor. This comprehensive document outlines project specifications like price, scope, and add-ons and includes a request for potential vendors to respond with bids. Once the bids are received from different vendors, the organization reviews and evaluates them to determine the best choice.
The RFP document helps an organization quickly uncover the strengths and weaknesses of potential vendors as they relate to the organization's specific project. It also gives organizations a sneak-peek into different strategies of different vendors as each submitted RFP by vendors will have a unique action plan along with their bid.
What is an RFP in CRM?
An organization looking for a new CRM software may release an RFP outlining what it is looking for and what goals it aims to achieve with the new CRM software. Therefore, RFP plays a vital role in the organizational cycle. Organizations that issue RFPs are generally looking for CRM vendors that can assist them with CRM software, security, onboarding, IT support, training, add-ons, and other services.
In response to RFP requests, CRM vendors submit proposals and generally provide the following information:
A complete, step-by-step action plan of how things will be handled
A timeline of what to expect, how to expect it, and when to expect it
An estimated price breakdown of their CRM implementation
Any necessary background information
Why Issue a Request for Proposal?
Below are two scenarios you could go through when choosing a CRM vendor:
You spend a lot of time identifying the perfect CRM vendor on your own
You use an RFP to get potential vendors to come to you
Choosing the first option will take a lot of time and organizational resources as you perform tons of independent research. You will then have to identify the top 5-10 CRM vendors and explain the project specifications to each of them. Imagine how tedious and expensive that will be!
Now comes the second option. What if these potential CRM vendors are already aware of your organization's specific CRM requirements and come back to you with their best plan of action and a formal bid for you to review? It will save your time, energy, and effort.
How to Write an RFP
The basic structure of an RFP must include:
The complete project overview – a detailed description of a project's goals and objectives, the steps to achieve these goals, and the expected outcomes
Your company background – Your company history, management team, location, mission statement and legal structure.
The goals of your project – The goals and objectives of the project
The project scope – A detailed outline of all aspects of a project, including all related activities, resources, timelines, and deliverables, as well as the project's boundaries.
Target deliverable schedule – When the deliverables of the project can be expected.
Possible roadblocks – Issues that hinder project progress that originate from conflict within the project's boundaries
Budget constraints – limited choices based on the amount of income available to spend.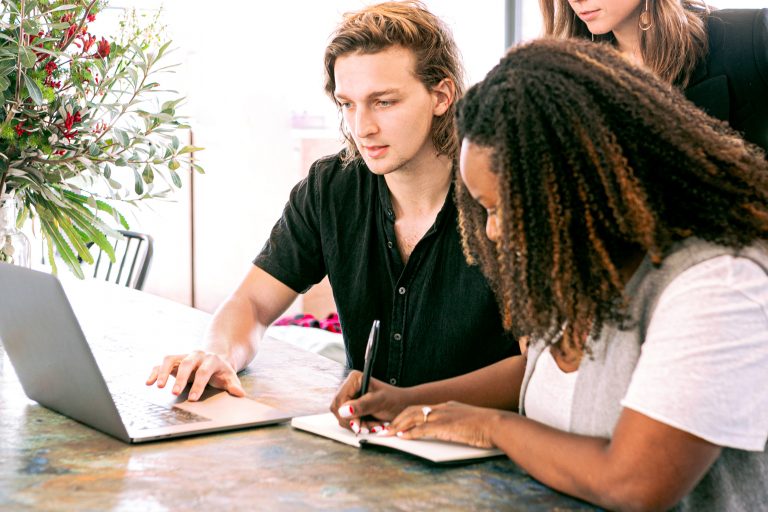 Here's What Not To Do With an RFP
When creating a CRM RFP you must ask open-ended questions because they allow respondents to include more information, including feelings, attitudes and understanding of the project. You need to remember that simply asking "yes" or "no" questions will not get you anywhere.
Your RFP must be specific and must include questions such as:
Can you share examples?
What could be the possible unforeseen roadblocks?
How much time do you estimate could be saved with your product or service?
I see you handled a similar project. What would you do: the same or different this time?
Benefits of a CRM RFP
Simplifies your customer relationship management (CRM) software selection process by helping you identify and layout all the function and feature criteria you need to know.
Helps build a consensus of must-have versus nice-to-have CRM features with different CRM vendors before you send them out.
Let's you identify the core requirements that you can expect from a CRM solution.
Encourages collaboration with different stakeholders at the same time before you can arrive at the final decision.
Ready to Get Started?
Now that we have given you the tools of the trade, take a shot at making a CRM RFP for your business situation!