October 4, 2019
|
4 min read
3 Benefits of a Data-Driven Sales Approach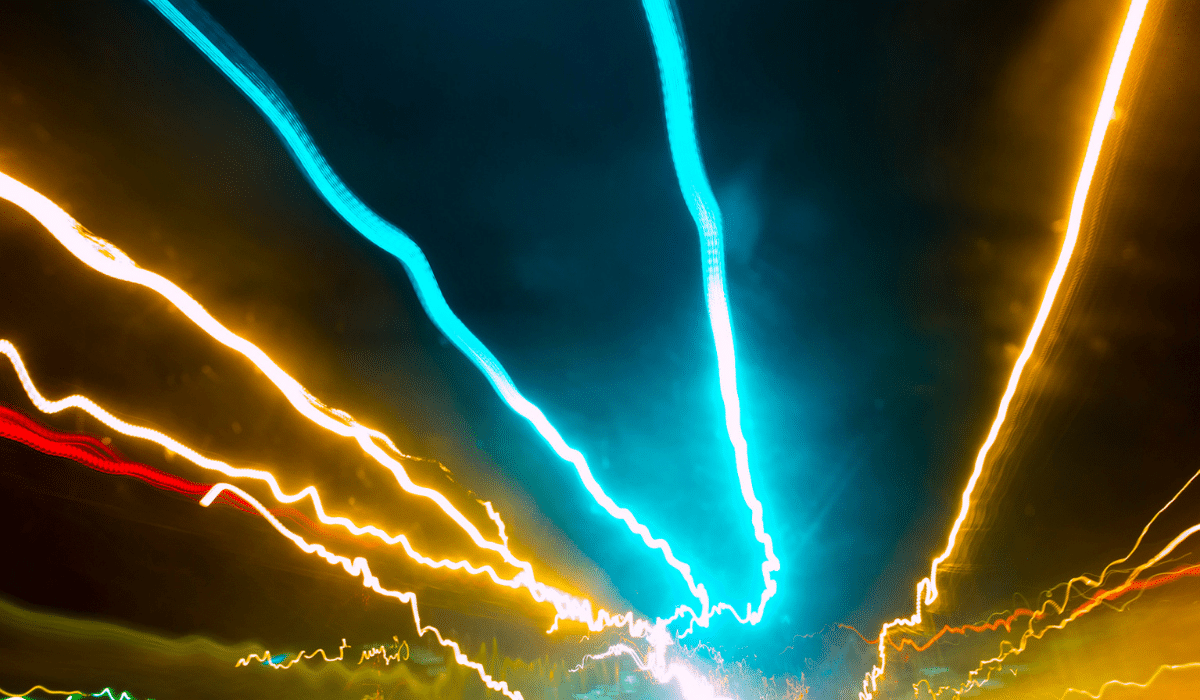 In today's competitive business landscape, the power of data-driven sales and analytics cannot be ignored. Data is a driving force behind the success of nearly every aspect of business, and it has also become an indispensable asset for the sales function. Research from McKinsey & Company shows companies that leverage data in their sales process and operations are 5 to 6% more profitable and productive than competitors.
Below are three ways you can leverage data to help meet your company's sales goals.
1. Historical sales data
While most companies that have been around for awhile own large databases with massive amounts of historical sales data, very few take advantage of the intelligence available within those databases. For many, the required amount of time and money that must be invested in mining the data serves as a limitation. However, new tools and technologies, including analytics, business intelligence, and A.I., make it easier to access this information.
Historical sales data is used to monitor your sales pipeline to make sure you have enough activities lined up to meet current and future sales goals. These insightful reports can also compare past and current values of the status, amounts, and dates of sales opportunities to show changes in your pipeline over time.
Historical sales data can also identify deals that have taken more time to close than expected, and help identify deals that have decreased in value.
2. Sales revenue forecasting
Sales forecasts predict your weekly, monthly, quarterly, or annual sales. These forecasts can play a major role in your success. According to Aberdeen Group, companies with accurate sales forecasts are 10% more likely to increase revenue year-over-year and 7.3% more likely to meet their sales quota.
Revenue forecasts warn you of potential issues before they happen, allowing you to avoid or mitigate them. For example, if your sales team is trending 20% below quota, you can figure out the root cause and course-correct. Perhaps a competitor recently started an aggressive discounting campaign. Knowing what's going on now — versus at the end of the quarter — can have a significant impact on your ability to meet your goals.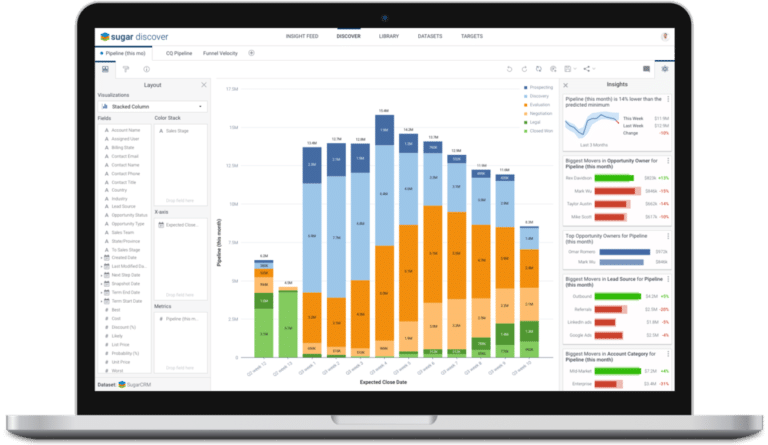 3. Management by exception
Management by exception (MBE) is a strategy in which managers only step in when they see significant deviations from planned outcomes. Generally, it's essential to avoid micromanagement and let your competent salespeople do what they do best. However, when performance isn't meeting expectations, management must intervene to ensure the company meets its sales targets.
MBE has a considerable impact on how managers spend their time. Sales managers should have to micromanage their sales teams, monitor their activities, or analyze the data. When things are going well, salespeople should be given the autonomy to make decisions, freeing up management to focus on big-picture goals.
If your database is responsive and up to date, it should spot problems quickly, allowing management to step in when needed. Consequently, there isn't enough time for the deviation to have a compounded effect on your business.
Conclusion
The term "data-driven" refers to what data you collect, how you collect it, and what you do with it post-analysis. It's about intentionally and deliberately gathering and utilizing data throughout your organization, and then using the information to guide your decision-making.
Companies looking to thrive in this new data-driven sales environment must invest in solutions that help them move the needle toward their revenue goals.
One way is via Sugar Discover. This new tool improves visibility into the sales funnel and conversion rates, as well as provides invaluable insights into historical trends, and the underlying dynamics of revenue performance. Discover gives users the ability to manage-by-exception with 24/7 metric tracking and alerts. With Discover, you empower your business users with key analytics and metrics, giving them the ability to take swift action on issues and opportunities as they arise.
Are you ready to get more from your Sugar customer data with next-level sales and revenue analytics? Contact us.