October 24, 2019
|
2 min read
|
3 Things We Love About Sugar Market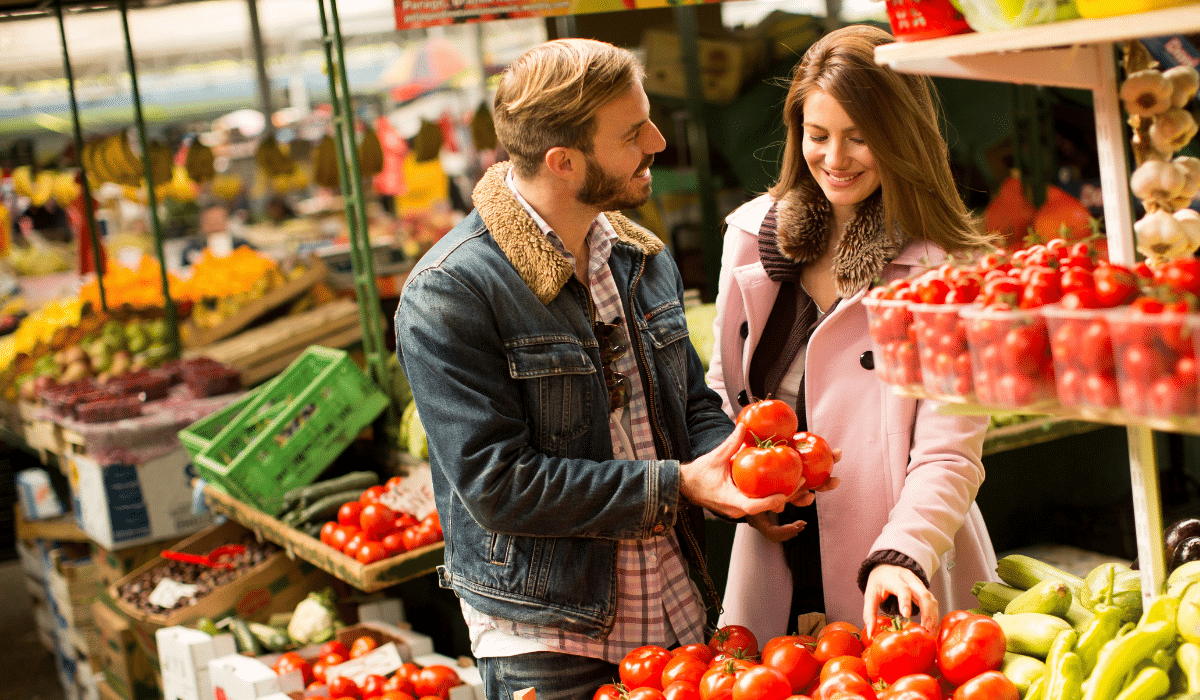 There's more to marketing than email blasts and trigger emails. To stay competitive and continue to grow, you require a more comprehensive tool that allows you to leverage powerful marketing intel to deliver highly personalized emails at scale and more.
There are tons of email marketing tools on the market that claim to have automation features and some of the more sophisticated tools come with unnecessary, buzzy features—that you'll never use—and boast a hefty price tag to match.
SugarMarket is a marketing platform for growing businesses who need a more robust strategy that scales with their company.
With a curated toolset that includes highly intuitive campaign builders, advanced automations and superior reporting, here we summarize the 3 things we love (right now) about Sugar Market.
1. The Intuitive Design
Sugar Market leverages "drag & drop" builders to produce elegant emails, contact forms and landing pages. Based on analysis of where marketers spend the majority of their time, Sugar Market focused innovation efforts on the core builders – for email, landing pages and web forms.
This part of the platform is highly intuitive, easy to maneuver, and makes graphic design super simple and approachable.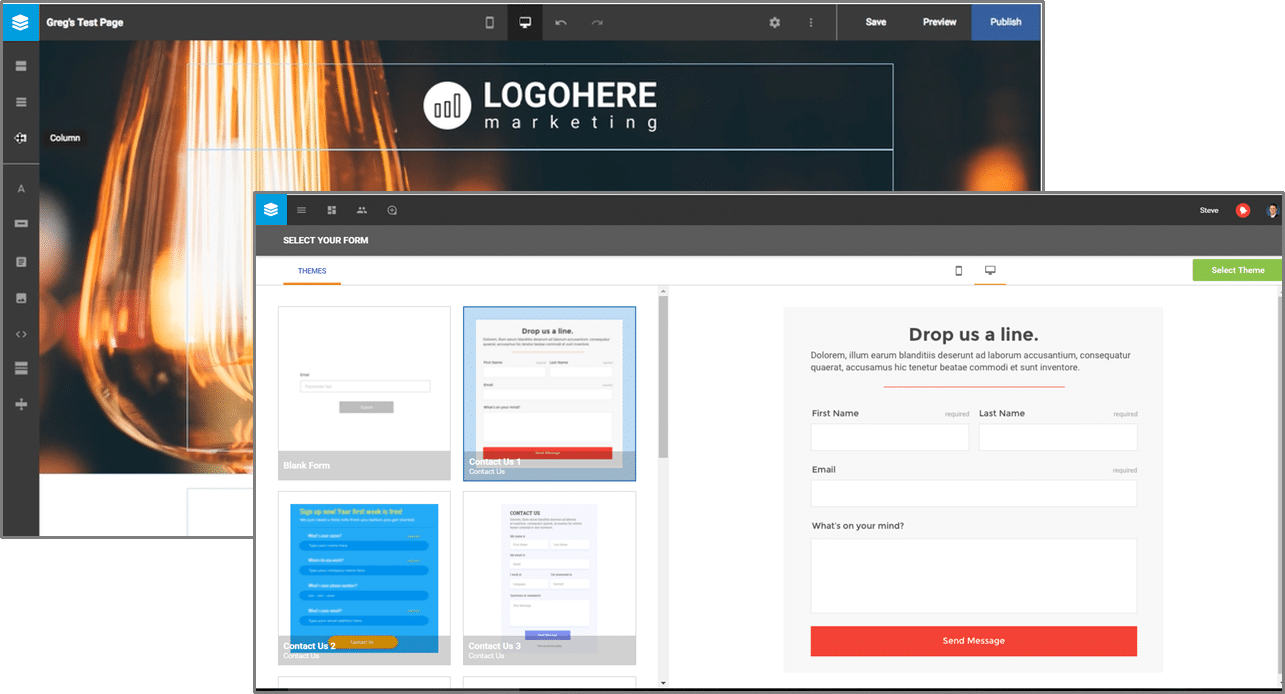 2. Awesome Marketing Analytics
Sugar Market has an incredible feature rich Advanced Analytics module, that brings marketers the power of data science. Utilizing the Looker Business Intelligence engine, Sugar Market enables marketers to correlate results to specific marketing tactics, empowering better decision making, to drive sales and marketing alignment.
Marketing analytics look like this, and it's awesome.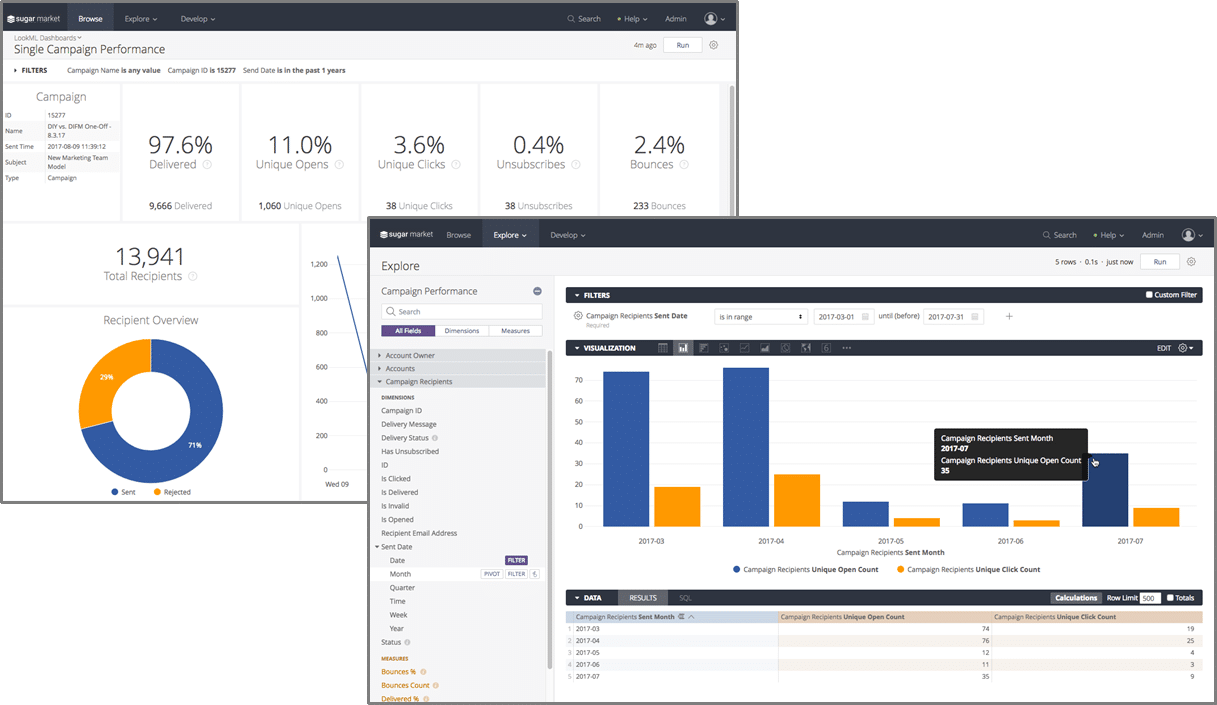 3. Google Ads Integration
Sugar Market provides an intuitive and familiar experience to create and launch effective Google Ads campaigns quickly. You get to use a tool (Sugar Market) that you are already familiar with to create search campaigns. No need to log into Google Ads which some marketers find hard to use.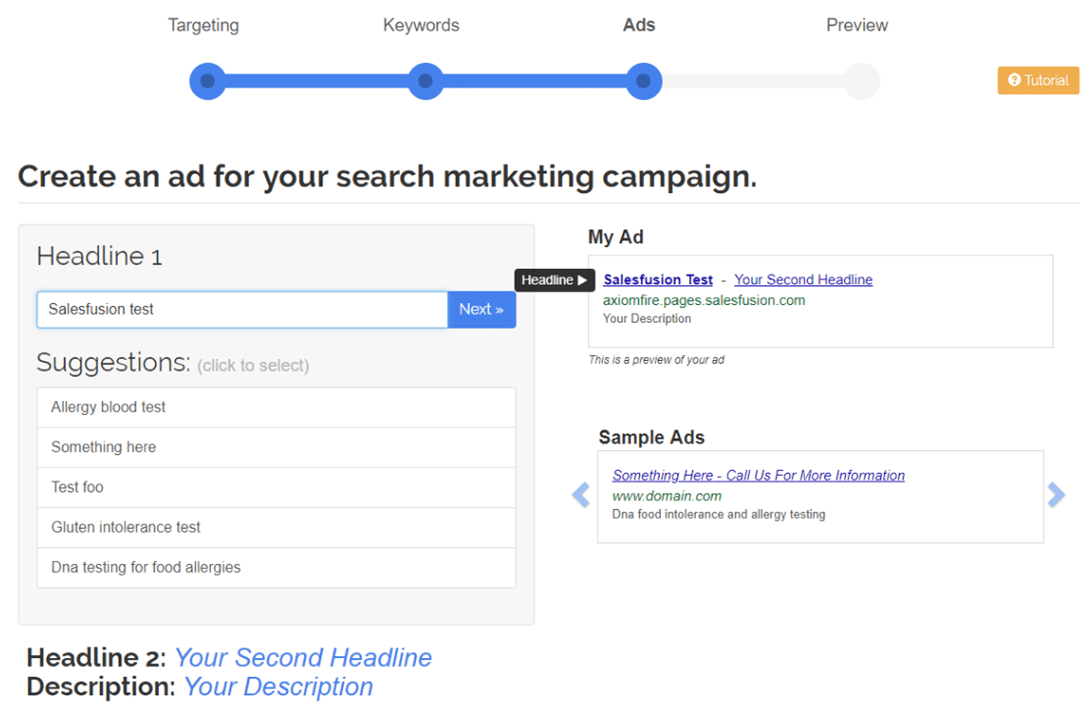 The Google Ads integration leverages machine learning for automated campaign optimization and bidding, which gives users the confidence they can run effective ads campaigns even if they don't have a ton of experience with Pay Per Click advertising.
This feature also integrates with PageBuilder to provide insights into click and conversion performance, having a true integration you can track performance against other marketing campaigns you are running.
Learn more about Sugar Market.