March 4, 2021
|
6 min read
|
5 B2B Marketing Trends in 2021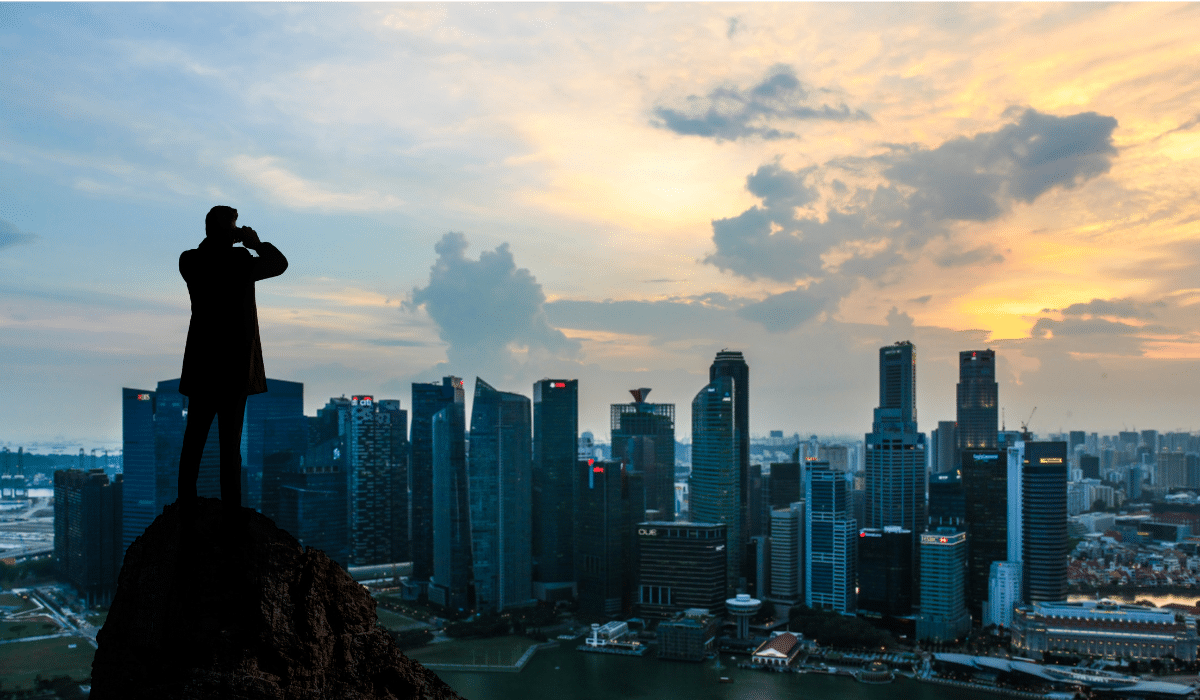 No matter how you shake it out, 2020 was a whirlwind. Everyone dealt with some type of new hurdle that they've never seen before. It was felt across the board, personally and professionally. This is true in every business, in every industry, and that includes B2B marketing.
B2B marketing trends in the past would often cater around how to move the technology and digital needle forward in businesses and industries that historically move slowly. 2020 changed the game…and quickly. Buzzwords like "digital disruption" are now nearly obsolete as nearly everyone was faced with taking offline marketing activities online. With no more in-person tradeshows or on-site meetings for sales reps, B2B companies had to move fast. After spending time building a robust 2020 marketing plan, B2B marketers had to pitch everything they thought they were going to do into the trashcan and stay anew.
A year later and many industries are still struggling to get back to full strength, but B2B marketers are faced with the task to market the company anyway. So, where is B2B marketing going now that the big disruption happened?
Here are five B2B marketing trends in 2021:
Voice Search
Hello Siri, can you tell me more about voice search? While this article isn't Siri, I can tell you more about voice search. Truth be told, no B2B marketing trends for 2021 report is complete without talking about voice search. In fact, studies show that one-third of the U.S. population uses voice search features.
When you work through your SEO and content marketing strategies for the year, don't overlook making your content voice search optimized. One of the biggest differences between text and voice search is the keyword length. Voice search typically has long-tailed keywords, more so than the shorter keywords your text search strategy may focus on.
Finding Efficiency in Tech Stack
One of most troubling parts of 2020 for businesses was seeing the glaring gaps between their technology solutions. For instance, a manufacturer may have never cared if their CRM and ERP data was integrated before. It was never a huge deal for a customer service rep to talk to a plant manager if he or she had questions about a part. When everyone works together in an office space or plant, you won't always see the inefficient processes you are relying on. Then comes 2020, where anyone that is not necessary to be in the office is not. It's not as easy for sales and marketing to come together and align their goals if they aren't seeing each other every day. How does marketing know the best sales enablement material to create if the sales process is changing because sales reps can't meet prospects in person?
Additionally, marketers rely on marketing automation for efficiency. It's never going to be a best practice anymore for a marketer to manually email every person who downloads content from your website. However, what happens when in the chaos of 2020, the marketing department forgot to check on the messaging in those automated drip campaigns? What happens when the follow up emails somehow mention activities (like amusement parks or flying on an airplane) that weren't really happening in 2020? It's not just a matter of content getting stale, but becoming irreverent.
Marketers found that automation and technology should be a part of their strategy, but there should also be analysis done. Even if something is running smoothly, you can look to see if anything needs to be refreshed, especially when there is a shift in the market.
AI at the Forefront
Not only are companies finding the best way to use their current technology solutions, they are discovering more of what they can do. Artificial intelligence and machine learning continues to improve and will be a mainstay in digital marketing efforts. Using AI technology to enhance your B2B campaigns is a huge feat. The biggest trick is to utilize AI and machine learning to complement your efforts, not take them over. Customers and prospects still want to speak to humans and collaborate with your specialists.
Omni-Channel Approach
I did a presentation in 2019 about omni-channel. It touched on just how many different ways people communicated online in their personal lives, thus wanting to do it professionally too. Fast forward through 2020 and into 2021 and those communication styles have grown exponentially. Now people are regularly finding ways to stay connected while living and working apart.
Adapting to an omni-channel strategy will help your reach your audience better. You can boost your leads if you are in the places they are in, and connect those conversations together. If you aren't sure where your customers and leads are at, attempting to engage in a variety of places will also help you find out where they are.
Budget Conscious
The ongoing pandemic affected (and still is affecting) a variety of industries. Even companies that may be back to full capacity are a little hesitant to dive back into things in the same way. The pandemic showed all of us how quickly things can shut down without notice –and sometimes not knowing when it's opening back up.
When thinking about your marketing spend for 2021, assess how things will impact your organization in the long-term. This does not mean you necessarily need to cut it completely and then wait and see what happens. A screeching halt on your marketing efforts can be similar to abruptly stopping a train. It takes much more effort to get a train running again then if you just keep it chugging along slowly. Plus, many marketing efforts take time to gain traction, so you don't want to lose all your momentum.
Conclusion
B2B marketers quickly adapted their strategies and executed them the best they could in 2020. So, what does that mean for 2021? B2B marketing trends in 2021 focus on taking everything learned in 2020 and applying it to a better, more robust B2B marketing strategy.
Do you need help getting the most from your software? Struggle with executing your marketing strategy? It can be tough, but we are here to help. Contact us today for a free consultation.