November 9, 2022
|
8 min read
|
5 Top Tactics for Sales Success

Achieving sales success in today's world is becoming increasingly difficult. The health crisis aftermath is making face-to-face interactions disappear, the economy is struggling and tech-savvy customers continue to increase their expectations from brands.
As this new reality settles in, businesses are confronted with important decisions regarding their digital transformation. Sales reps must quickly adapt their sales tactics to virtual settings and learn to build trust with prospects from a distance. Accordingly, they need to rely on flexible sales tools and processes.
But now is not the time to panic. Fortunately, the fourth edition of Salesforce State of Sales Report provides 5 useful tactics to achieve sales success.
If you're a sales leader, then this blog's for you! Read on to find out how these tactics can help you improve your sales performance for the coming year.
1. Increase Flexibility With Customers
Organizations seeking sales success recognize the need to be more flexible with how they meet clients and interact with them. In fact, 70% are currently retraining field reps to sell from home (Salesforce).
Through technologies like videoconferencing, artificial intelligence (AI) and customer relationship management (CRM) systems, the connection with prospects can occur in many different ways. Moreover, the interactions can occur from anywhere and at less conventional times.
Flexibility in sales doesn't only imply where and how you meet. It's also providing more flexible deal terms, especially in times of economic downturn. A flexible delivery or payment option might just be the winning argument to land you that sale.
2. Improve Data Quality and Accessibility
Today's customers expect to be understood even before you begin interacting with them. Hence why, high-quality, accessible data is indispensable to sales success. It can give you the valuable insights needed to personalize your approach, build trust and help you find new sale opportunities with the right buyers.
To make the most of your data, you'll want a well-organized, central source that can be accessed by your sales reps from any location. And that's where CRM solutions come into play.
A sales tool like Salesforce Sales Cloud, for instance, shares real-time customer data across departments and can be accessed from the cloud on any device. The integrated AI technology also empowers sales teams with crucial information to build stronger business relationships and generate more sales.
3. Simplify Sales Processes
A simplified sales process is one that optimizes your sales team's efforts to drive sales faster and more efficiently. The steps that make up your process need to be well-defined and repeatable but also leave room for personalization.
Here are a few tricks to help you streamline your process:
Map out the current process: You'll want to look at all the steps, from lead generation to prospecting to closing, and identify any roadblocks.
Qualify leads: Are your sales reps connecting with the right audience? Make sure to research, qualify and prioritize the leads that are most likely to convert into paying customers.
Use technology: Gain customer insights, improve productivity, and generate faster sales by leveraging technology like CRMs and other automated sales tools.
Train your sales reps: Make sure your sales team understands the entire process and uses the right sales tactics.
4. Personalize Outreaches
Personalized outreach is another sales tactic that makes it possible to establish strong and thoughtful connections with key decision-makers.
Here's a method to ensure efficient outreach and get more responses from prospects:
Define the ideal customer profile for your company and create detailed buyer personas.
Rank each buyer persona. This process allows us to know who the best person to reach is according to the business need.
Determine the best channel to reach each prospect, depending on the type of sales you want to achieve. For example, you could reach out to a potential customer via LinkedIn if you have a connection in common. It would be a great conversation starter and much more personal than a generic email.
Ensure to create a personalized message with the prospect's name, company, and the problem they might have as well as how you could help them solve this problem. Show your prospects that you understand their reality and that you're equipped to help them thrive. Offer your potential customers what they want instead of telling them what they want.
Document all your outreach efforts and communications into your CRM.
Follow-up to stay top of mind with prospects. Decision-makers have a lot on their mind, so it's important to keep in touch with them and continue to build relationships.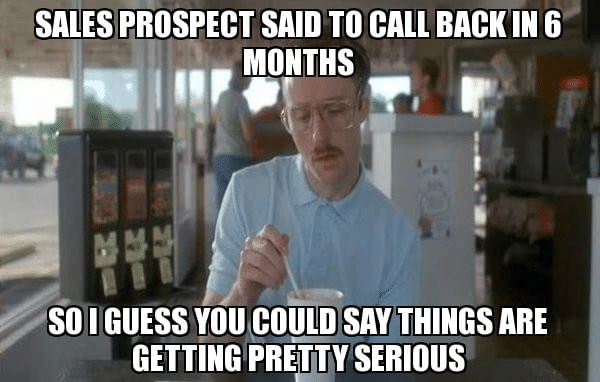 Salesforce's marketing automation tool (Marketing Cloud) can manage both emails and social channels. Salesforce's AI centralizes customers data that is generated by different channels and departments. This allows a better understanding of each customer and opportunities to personalize your communications.
5. Improve Cross-Functional Partnerships
Why is cross-functional collaboration important in an organization?
To boost productivity, break departmental silos, obtain better insights, get more innovative ideas, and get different types and levels of expertise, for a few reasons.
The main goal of collaboration between different departments is to deliver the best customer experience (CX) possible. Cross-functional partnerships bridge sales operations and other departments with centralized information. This is important when considering that 78% of customers expect consistent interactions across departments (Salesforce). Great team collaboration and data centralization avoid conflicting communications and help brands gain customer credibility.
And more credibility equals more sales!
Salesforce integrates a variety of apps to make it easier for employees to stay in touch and collaborate with each other for improved cross-functional partnerships. Chatter is a Salesforce real-time app that allows users to collaborate on sales opportunities, service cases, projects, and marketing campaigns. "Chatter connects, engages, and motivates users to work efficiently across the organization, regardless of role or location" (Salesforce).
Conclusion
Gone are the days when a sale meant jumping in your car to meet a prospect (during normal business hours) and shaking hands to seal the deal.
Nowadays, sales tactics and processes need to be flexible, simplified, personalized, and leverage data across the organization. As a sales leader, focusing on these 5 tactics can increase your chances of sales success for the coming year.
Fortunately, technology is on your side, and using a CRM solution like Salesforce can have a significant impact in helping you meet your sales objectives. To get started, reach out to our certified experts!