November 24, 2020
|
2 min read
|
5 Ways Sugar Discover Unlocks the Value of your CRM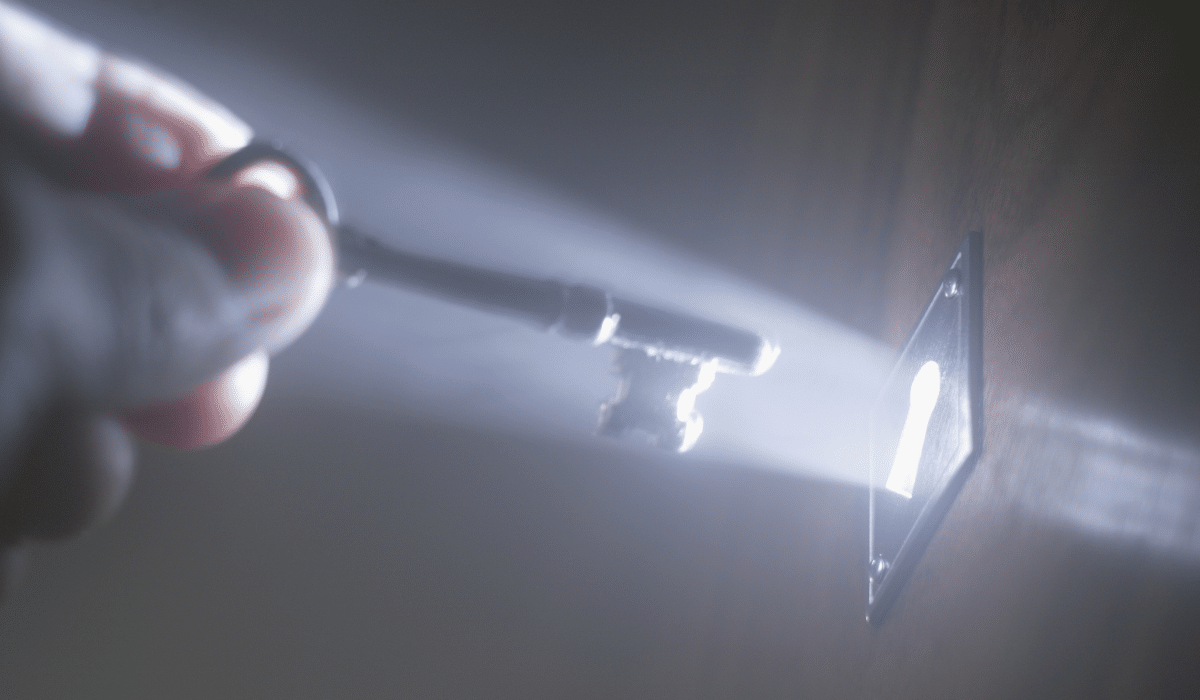 Sugar Discover is a purpose-built analytics solution for SugarCRM, providing immediate insight into sales performance, without the need for complicated setup and integration.
The sales performance features of Sugar Discover continuously track and analyzes your key sales metrics, automatically surfacing what's important now so you are always in-the-know when key metrics trend significantly above or below target or break from historical patterns.
In a recent report by Nucleus Research, Sugar Discover proved to successfully leverage data in a completely innovative way that drives more efficient and profitable operations across all areas of business.
Here are five ways Sugar Discover unlocks the value of your CRM.
Immediate Insight Into Sales Performance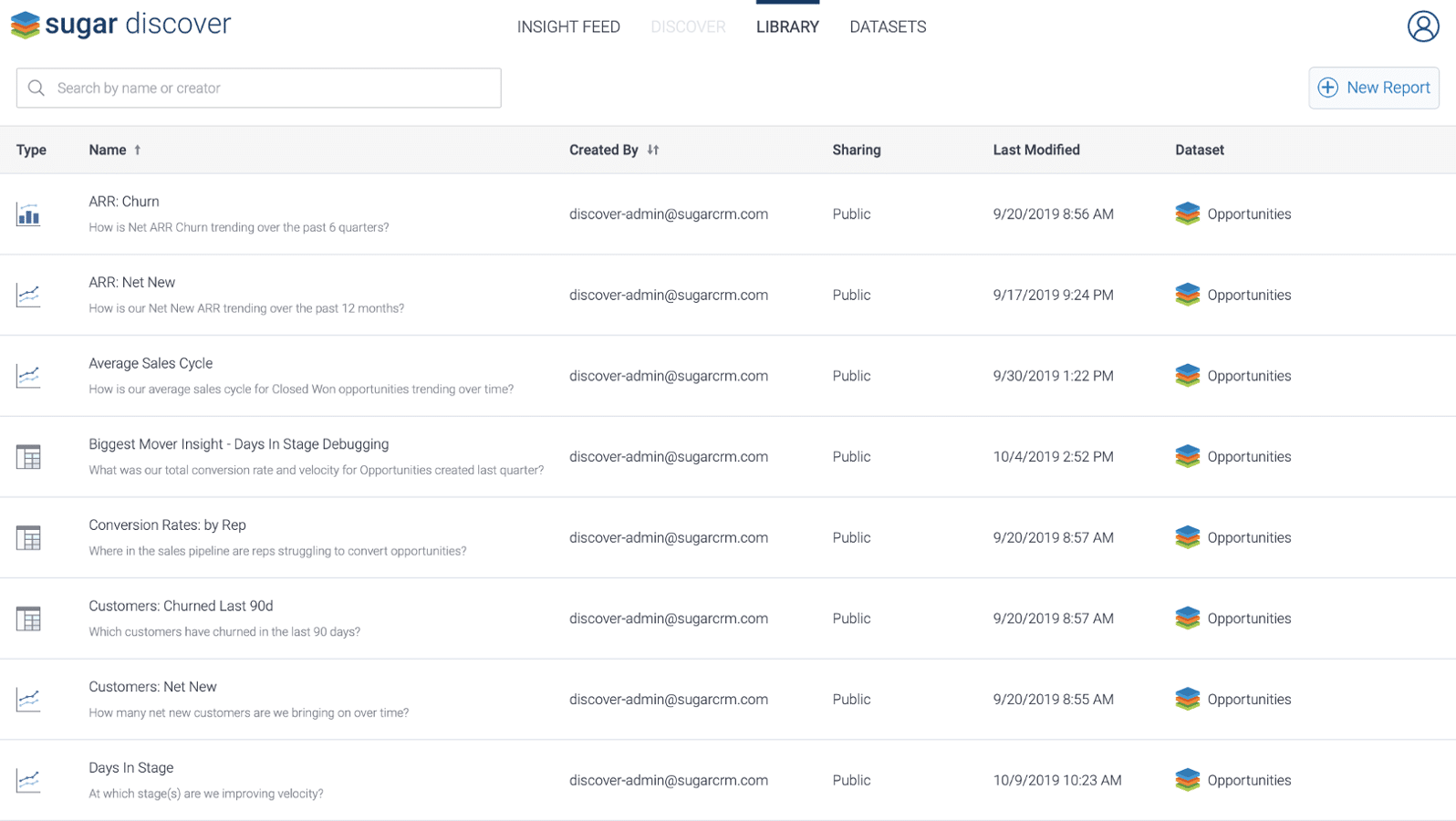 Sugar Discover comes with key metrics and commonly used KPIs out-of-the-box to eliminate the need to build your own analytical database, learn a complicated tool, or hire a data scientist.
Traditional reporting is only helpful if users are actually reading the reports. Discover takes a proactive approach, tracking sales performance metrics in real-time and alerting users when it detects issues and opportunities.
Automate Your Analytics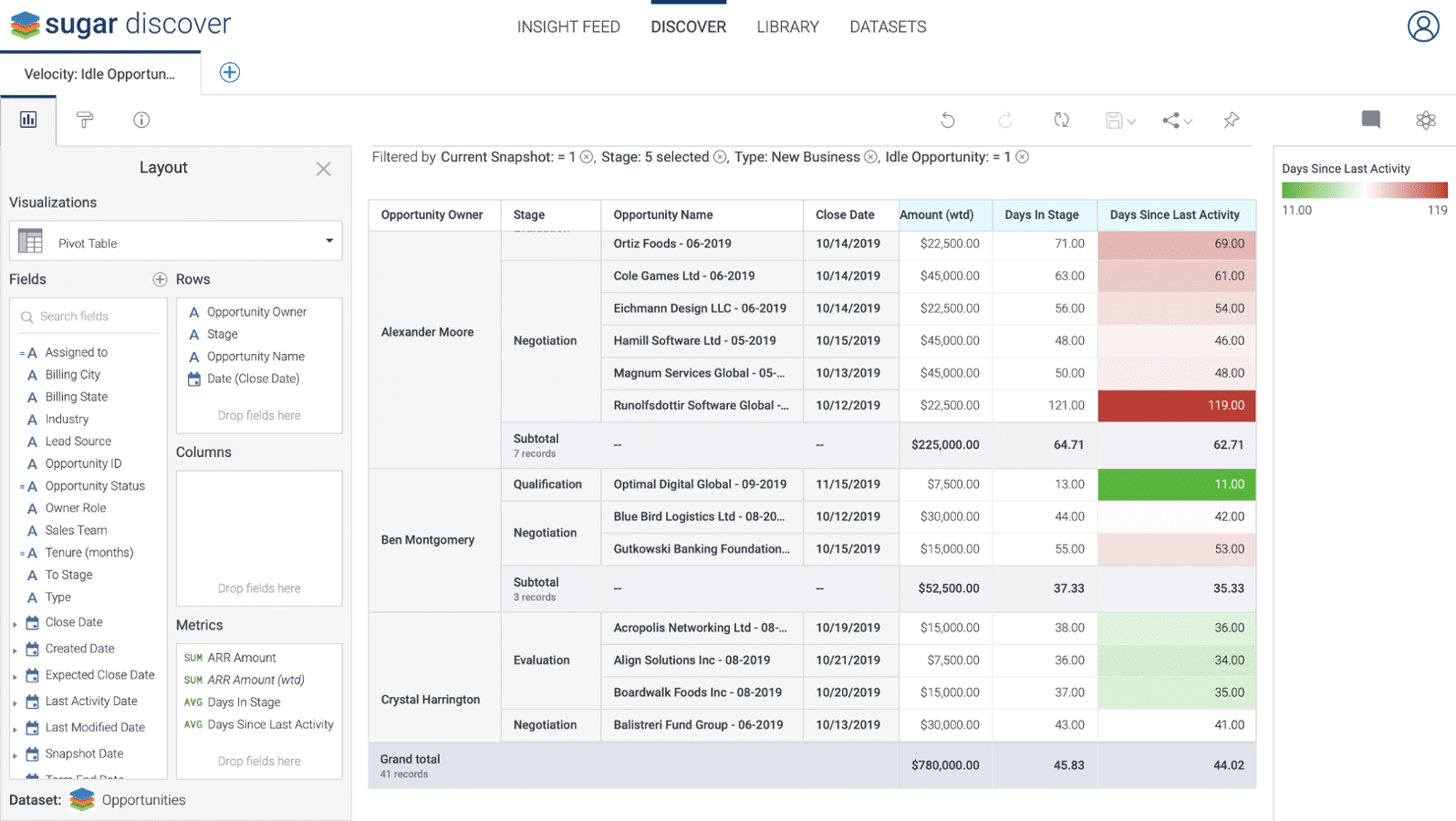 Sugar Discover continuously tracks and analyzes your key sales metrics. This valuable data enables users to discover key metrics that are most important to your business.
Revenue analytics that tracks extensive metrics and historical performance can alert you proactively to issues or opportunities, providing root cause analysis without you having to do anything.
Simplified Analytics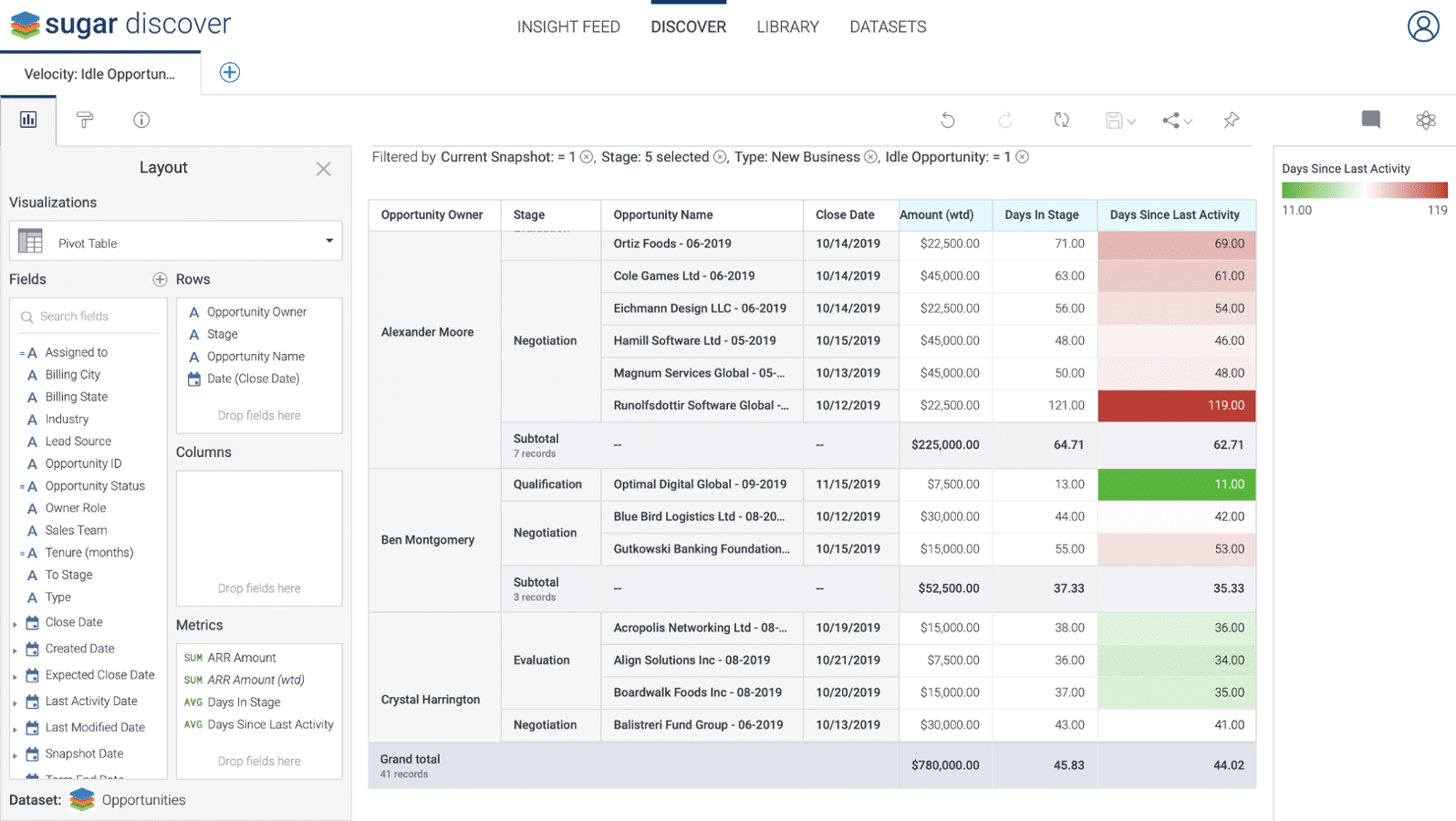 Sugar Discover empowers all users, regardless of technical skill level, to make data-driven decisions using:
An intuitive drag-and-drop report design
Simple, yet powerful filtering capabilities
Discovery Insights to augment exploration surfacing significant differences or trends
Calculated fields to create custom metrics
Provides Users with Historical Context, No Spreadsheets Required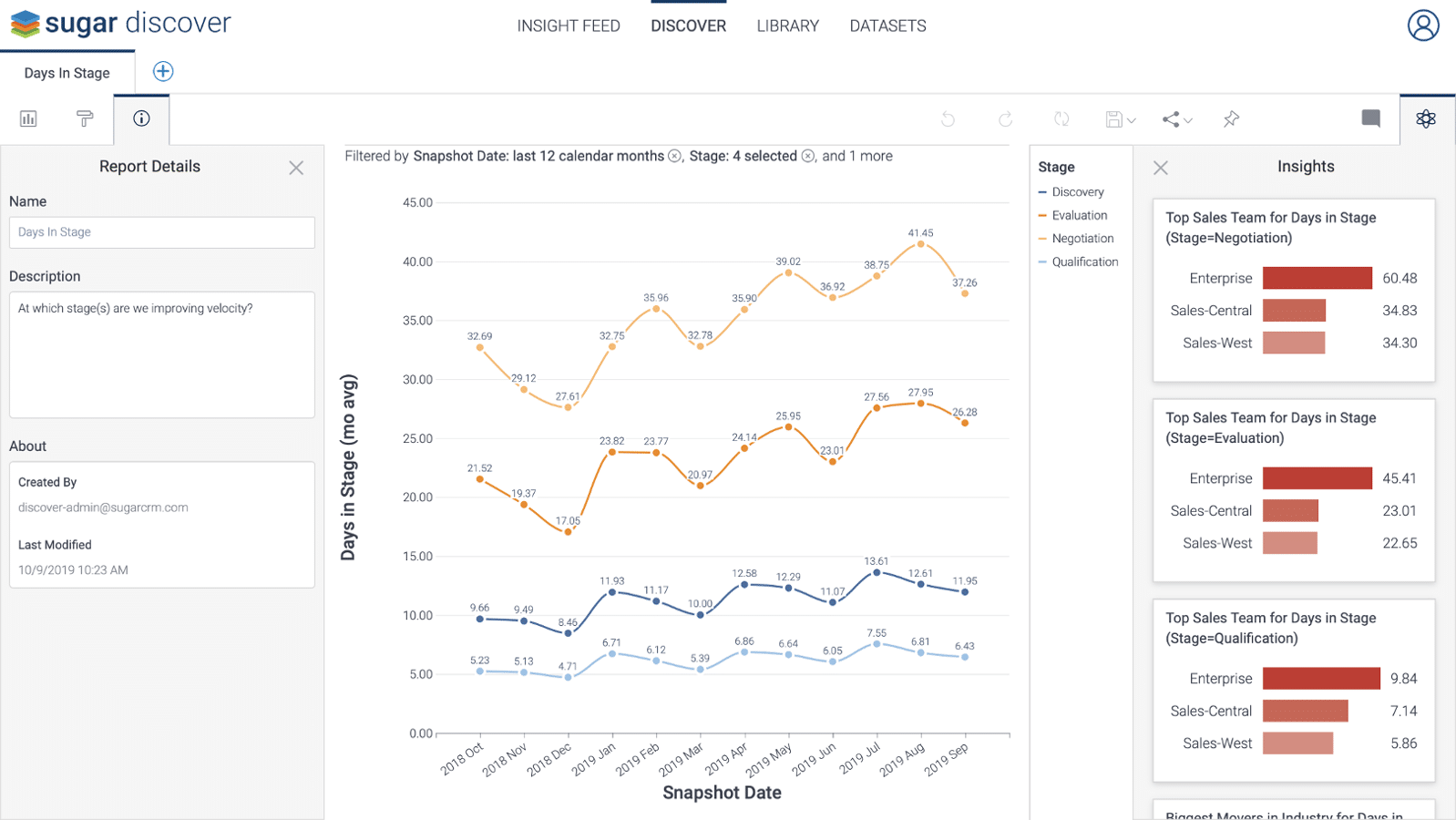 Powered by a high-performance analytics engine that automatically tracks changes in opportunities over time, Sugar Discover makes it simple to visualize historical trends of performance metrics, compare current and past performance, perform cohort analysis, and many other use cases that typically involve cutting-and-pasting snapshots of data into spreadsheets.
Quickly Get to the Root Cause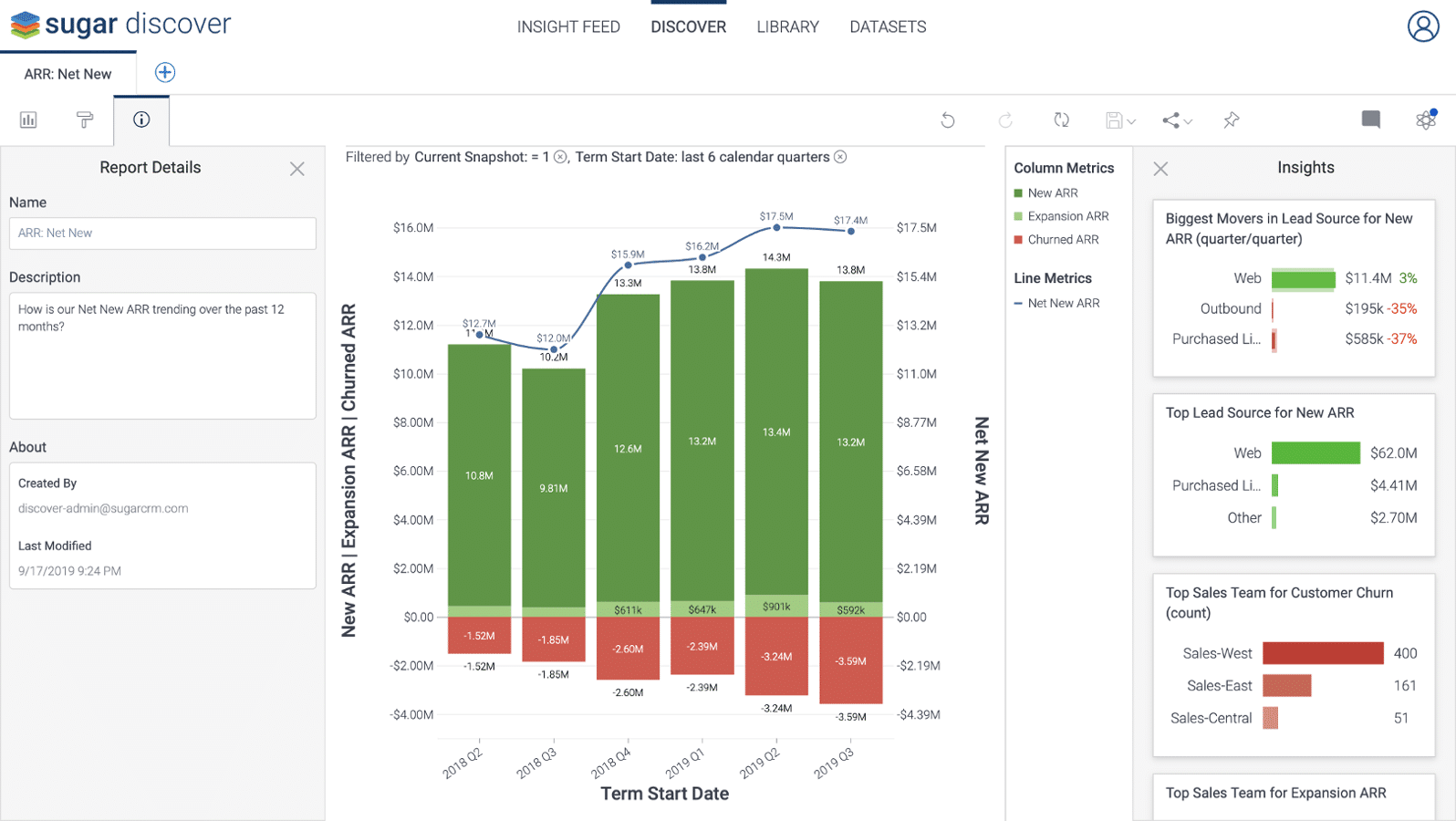 Unlike general-purpose BI tools, Sugar Discover provides an augmented analytics experience through Discovery Insights – related facts and patterns that are dynamically generated as you explore data – helping you quickly identify root causes and take action.
Get in touch with us today to learn how you can unlock the power of time with Sugar Discover.