March 27, 2020
|
4 min read
|
5 Ways Technology Helps Response Time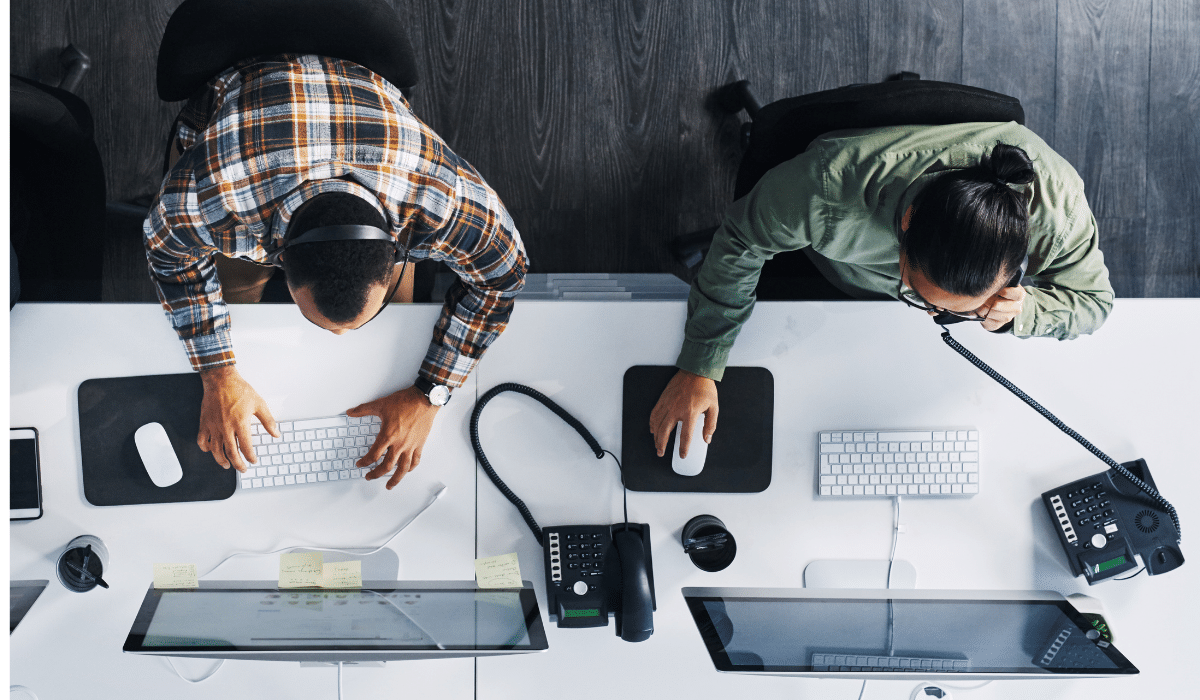 The most reliable way to lose a valued customer forever is to ignore them.
Your customers are busy people. So when they reach out to your customer support team with a problem or question, they probably aren't doing it just because they're lonely or bored. They need help with something you've sold them, and they need it as soon as possible. The longer they wait for a reply, the less satisfied they become with your overall customer experience.
If you make your customers wait too long, they'll soon start looking around for a more responsive business to work with. Why should they keep paying a company that clearly doesn't value them? Unsurprisingly, slow customer service response times tend to heavily correlate with lower customer satisfaction, lower customer loyalty ratings, and higher churn rates.
In order for your business to thrive, it's essential to respond to your customers as quickly and efficiently as possible. Let's look at the Top Five ways you can utilize customer-focused technology to help your company provide faster, more efficient service to your customers:
Invest in CRM technology.
The more fragmented and siloed your customer data is, the slower your customer response times will be. It's still painfully common for companies to have standalone systems for managing even basic customer data. This fact requires support reps to have to jump between different systems multiple times—just to answer a simple question.
Customer-relationship management (CRM) platforms bring all these systems (account info, purchasing history, support history, and contracts) together to create a centralized storehouse of customer data. CRM software can also be easily integrated with other software, which streamlines the support workflow and reduces response times.
Integrate customer-focused software.
Right out of the box, most CRM solutions include basic customer-support functionality (such as ticketing systems, call logging, and support document management). However, these modules often lack advanced features, as most CRM customer service tools will need to be integrated with other systems (such as call-management and live-chat software).
By combining dedicated customer service software with CRM, it's possible to develop a streamlined customer support workflow. This feature saves both your customer support staff and your customers a lot of time.
Automate your customer communications.
When a customer fills out a support ticket or writes an email to your support staff, they usually aren't expecting to become your company's top priority. All they really want is a reply acknowledging their problem. They want confirmation that someone will be getting back to them as soon as possible.
This situation is a perfect situation for an email autoresponder. Not only does it let your customers know that your support staff is on the case, it also buys you some much-needed time before those customers start feeling ignored. Most CRM platforms even include plugins for this exact kind of email automation.
Create response templates for common messages.
Customer support can be a highly repetitive job. Every day, customers write in with the same questions and problems. And every day, the support staff provides the same set of answers.
If the support staff must answer each of these queries individually and type out a customized response, they will waste a tremendous amount of time. Why not automate this process by using email templates?
Then when a new email comes in, the support rep gives it a quick read to see what the problem is. And if it's a common issue, he or she simply selects a reply template for the customer's issue. This tactic not only saves time but also frees up your support teams to focus on more complex, unusual issues.
Triage your email replies.
All customer support requests don't have the same level of urgency. Some need to be dealt with immediately, while others may not even merit a same-day response. By categorizing these emails according to priority as they arrive, you can ensure that the highest-priority emails are always given the attention they deserve. CRM can often implement this kind of "email triage," which allows reps to set priorities with just a few clicks.
By improving your company's customer support response time, you can dramatically increase overall customer satisfaction. This upgrade also tends to improve overall efficiency, which will save you time and money. Better yet, most of these improvements are relatively inexpensive, particularly for companies that already have a CRM solution in place.
To learn more about the way CRM and other customer-focused software can help your company deliver a quicker response time and better service to your customers, contact Faye for a free consultation.