April 29, 2020
|
4 min read
|
6 Ways to Automate Customer Service for a Better CX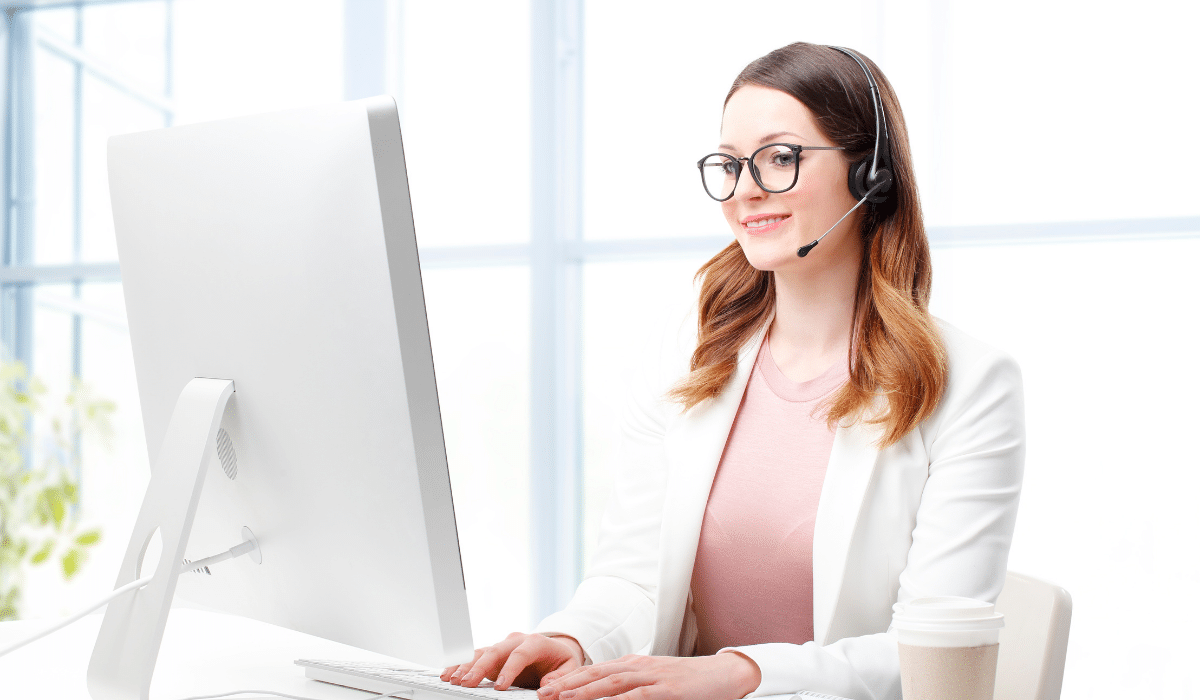 If you want to keep your customers happy, engaged, and loyal, it's essential to provide them with the best customer experience (CX) possible. This goal is particularly important when it comes to customer service. A single negative interaction can cause a current customer to suddenly become a former customer.
Meanwhile, traditional approaches to customer service tend to be expensive. These tactics include hiring more customer service staff to reduce wait times and investing in comprehensive support training to increase customer satisfaction. And even these efforts can yield disappointing results.
In most cases, the smartest all-around CX solution is an investment to automate customer service, which consistently provides the most positive results and has the lowest costs. In fact, many of the most effective CX-building solutions only require slight modifications to your existing customer relationship management (CRM) software.
If you want to provide an exceptional customer experience, automation is a great starting point. So here are six ideas to automate customer service to improve your company's CX:
Provide real-time updates for customers.
The more information your customers have about the purchasing process, the more satisfied they tend to be with the overall customer experience. Few things are as frustrating to a customer as going through the entire online ordering process—only to find that a needed or desired item isn't actually available.
If you give established customers instant access to basic, real-time inventory data (as well as accurate updates about shortages and delays), it can go a long way toward building your customer relationships.
Whenever possible, deliver customized content.
At the start of the marketing and sales relationships, your company knows very little about what prospects are actually looking for. But as those prospects open your emails and interact with your content, it becomes possible to individually infer many new things about them.
Your CRM and marketing automation solutions can be readily customized. Then you can segment email recipients into highly targeted groups and send them increasingly relevant information.
This same idea can also be used to improve your existing relationships with customers. Then you can send targeted email campaigns that use customer service data, in order to recommend online support resources and relevant blog content. And you can even use it to suggest relevant product cross-selling.
Turn customer feedback into insights.
If you want to improve your customer experience, the best way to start is by asking your current customers for feedback. Collecting this feedback is surprisingly easy, as it often requires nothing more complicated than the addition of a simple feedback form on your website.
These forms can even be targeted to customer groups and provide highly focused insights— according to industry, geographic area, and purchased products. By examining the results of these surveys, your company can quickly correct a wide range of CX problems.
Track engagement throughout the customer experience.
One of the most powerful uses of customer service automation is identifying unhappy customers early—before they switch to another provider or supplier. By tracking changes in customer engagement, ordering trends, support queries, and other key details, you can spot customers who are starting to lose interest in your products or services.
Using this data allows you to reach out to these customers when these negative trends start, check in with their overall satisfaction, and offer special incentives to keep them coming back.
Develop useful chatbots and autoresponders.
The vast majority of customer service interactions involve fairly routine problems and questions. This situation is ideal for an automated chatbot, which can accurately respond to most customer questions with precisely worded answers, detailed how-to instructions, and relevant links to other resources.
Chatbots and related tools (such as customer support email autoresponders) also have a major advantage of being available 24/7. And they're a fraction of the cost of traditional customer support staff. Thanks to these features, you can save your customer support staff for one-on-one interactions that involve more complex and unusual problems.
Provide resources that allow customers to help themselves.
Generally, your customers would rather not interact with your customer service team at all. If they have a question about your product or service, they would rather visit the support pages of your website than wait on hold to speak with a customer service rep.
There are upfront costs associated with creating how-to videos, step-by-step instructions, tips for online forms, interactive guides, and other resources. But it's worth noting that these are one-time costs. In the long run, it's much more expensive to hire a customer service rep to repeat the same information and answer the same questions for 40 hours a week. This caveat not only reduces customer service costs, but also helps improve customer experience and engagement by letting users "discover" solutions on their own.
To learn more about how to automate customer service can help your business improve its customer experience, contact Faye for a free consultation.