November 17, 2020
|
6 min read
|
How to Actually Use Data to Create a Better CX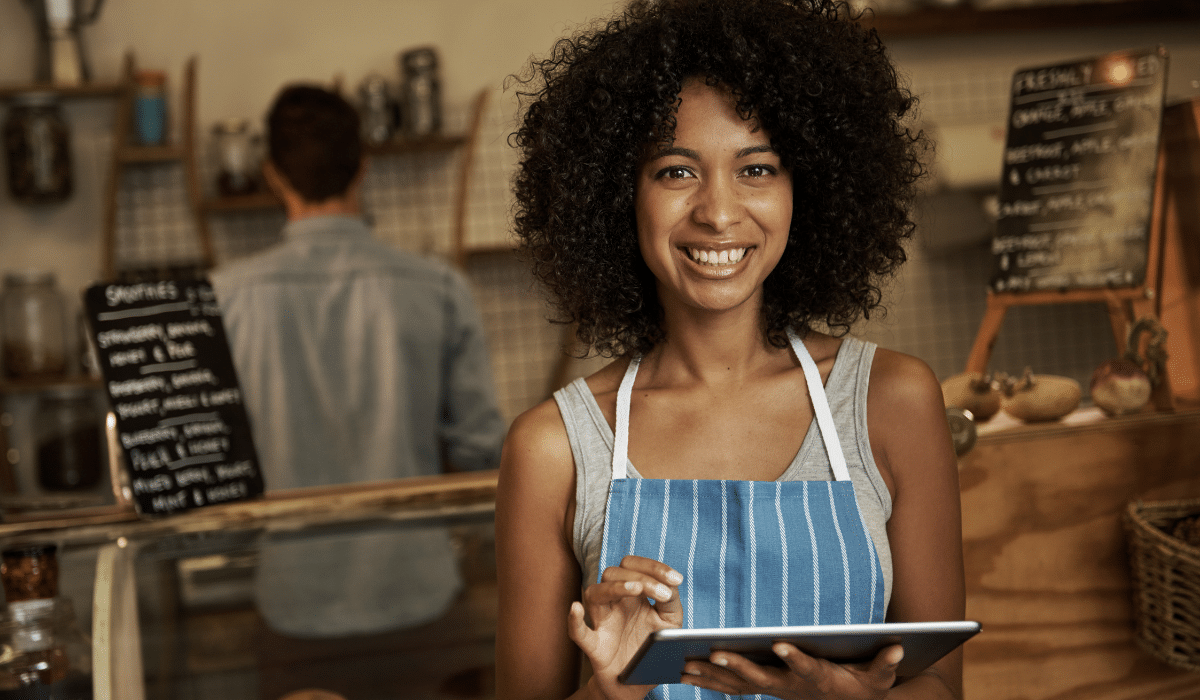 It's not hard to understand the value of your company's data. Most executives and managers have an almost intuitive sense that there's gold buried in those mountains of website traffic reports, exported CSV files, and unexplored database fields. But, how do you create better customer experiences with it?
It just needs someone to mine it, refining the raw ore into something tangible. Perhaps that's why so many of them prefer to keep their data siloed away, protected from the prying eyes of other departments within the organization.
The urge to hoard this data may be understandable, but it's also highly counterproductive. Your company's data is only truly useful when you break down those silos and start putting this wealth of information to work. There's no better place to start than by using this data to improve your customer experience.
Siloed Data Doesn't Cut It
One of the problems with siloed data is that it limits the company's ability to have a "360-degree view" of your customers and their needs. No one individual, team, or even department can see the full picture. At best, they can only see a fraction of the customer experience from their own perspective. The sales team might have a very different view of the customer experience than the customer service team, for example.
Breaking down these silos allows the company to combine all of these viewpoints into a comprehensive customer experience model. Suddenly, executives and managers can now see these customers in something like three dimensions, making it easier to identify long-obscured disconnects, inefficiencies, and pain points. Now that they can see the customer in that 360-degree view, they have an even better idea what it's like to be the customer, and to see the entire business relationship from the customer's point of view.
Dismantling those outdated silos creates the opportunity for an exponential improvement in the customer experience. In this post, we're going to look at three ways to dramatically create better customer experiences using the data your company already has.
Align Your Data Strategy with Your Customer Needs
Imagine for a moment that you knew everything that it was possible to know about your customers. What would you actually do with that information? What changes would you be willing to make to your company's marketing budgets, sales structures, product and service design, customer service workflows, and other operations? How would you make the experience of being a customer better?
One of the challenges that comes with having access to a huge amount of customer data is knowing how to apply it in a meaningful way. In fact, if your company already has a CRM in place, you may already have access to a tremendous amount of actionable data that could be used to improve the customer experience. What you may not have, however, is a clearly defined data strategy for applying that knowledge to benefit your customers.
When it comes to actually using this data for improving the customer experience, every company will have their own unique use case. The customers for one company might benefit from an improved mobile app, for instance, while customers at another might desire personalized content suggestions, better communication from the sales team, or flexible payment options. There's no one-size-fits-all solution here. Instead, companies need to craft a strategy for using their data to make targeted, specific changes that improve the overall customer experience.
Use the Right Tools to Unify and Utilize Your Data
We live in a golden age of data collection. There are countless software solutions, SaaS tools, and apps out there. Each promise to turn your company's data into pure profit through the magic of their processing algorithms. If that sounds too good to be true, that's because it usually is.
Even a relatively small company with a modest number of customers will inevitably generate massive amounts of data. Most of that data, however, isn't particularly useful for improving the customer experience. You need to give it structure, analyze it, and present it in an intuitive and easy-to-understand way. This makes it absolutely essential to find the best available solution for your company's specific needs.
Again, every company will have a distinct use case. The "perfect" data tools for one company might be focused on creating an improved customer journey. Another business might be looking for a way to decrease churn and improve lifetime value. In both cases, the end goal is still to improve the customer experience, but the form those improvements take may be very different in practice.
The goal isn't to turn the old data silos into geysers of information. Instead, you want to create a steady, reliable flow of useful information. This data can then be used to create KPI dashboards, trend analysis insights, marketing research, and other tools for improving the customer experience.
Focus on Analysis, Reporting, and Ongoing Optimization
The customer experience isn't a static thing. Like customer expectations, it's something that's always changing with the times. Without that much-needed 360-degree customer view, it's not easy to see these changes until something dramatic — or perhaps catastrophic — happens. Siloed data leaves crucial data unexamined. If a data point isn't an important metric for one department, it can fall by the wayside. That is until a different department gets blindsided by negative customer experience trends.
To make informed decisions about improving your customer experience, managing your company's data needs to be an ongoing process. Making use of this data should become a core process within the company. It allows every stakeholder to monitor these changes and participate in the response. The data needs to be used — from regular reporting to in-depth analysis — becoming an essential business resource.
It's also important to continually test, improve, and optimize those processes. This allows the company to adapt as the customer experience changes. When appropriate, you can collect and incorporate new kinds of data, such as mobile app usage and social media interactions. The goal should always be to find new ways to apply what you've learned toward improving the actual experience of being one of your company's customers.
Creating better customer experiences isn't easy. Without the right help, it can be a slow, awkward, and expensive process. At Faye, we've helped countless companies break down their data silos, build new reporting infrastructures, and create better customer experiences. Contact us today for a free consultation using the form below!
Get in Touch