February 5, 2021
|
6 min read
|
Using Gamification to Find Success in Business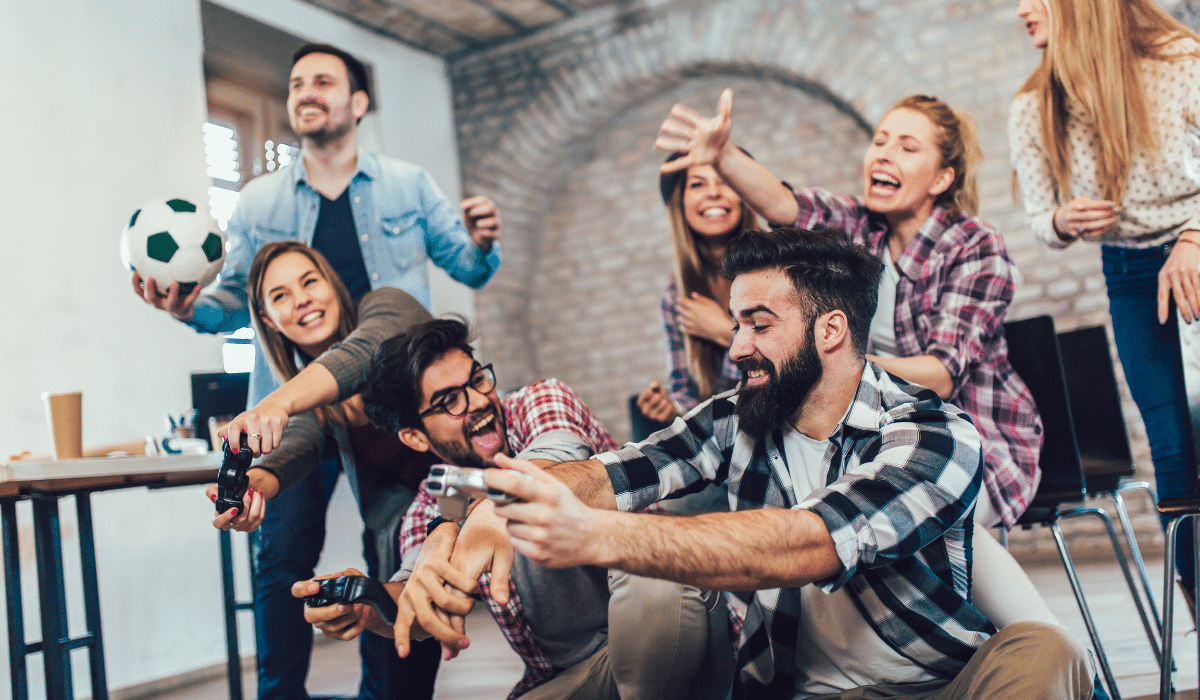 After deciding to write this blog about gamification in everyday life, I spent a few days looking to see how many times I came across gamification. Spoiler alert: It was everywhere.
Gamification is the concept of turning things we all like most about games–competition, recognition, rewards-to motivate people. While the concept isn't new, sometimes companies are weary to apply it in their business. Why? Because they think that gamification is turning the workplace into a game, when that is not the case. For example, you can add a gamification engine, such as Splash for SugarCRM or Flare Gamification for Zendesk, to your technology software and drive user behavior.
Do you need your team to input more data into the system? Want them to be able to compete individually or as a team for a certain initiative? Do you want to motivate employees in a way that can be personalized to the user? Great! Gamification can help with all three of these things.
To showcase just how common gamification is in our everyday lives, I'm going to prove it. And with each example, I'll explain how you can use it in a business environment.
Here are five examples of gamification in everyday life:
Grocery Store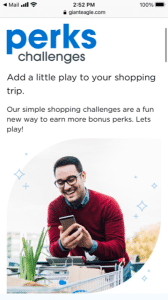 One of the most basic activities everyone needs to do in their personal life is obtaining food. I recently started getting perks challenges from Giant Eagle that gives me shopping challenges and I can earn bonus perks if I participate. So, it's creating a way for me to be rewarded for the things I need to do anyway, just ensuring that I am shopping with Giant Eagle to earn these rewards. Then, their aim is that the perks challenges guide me to shop the way Giant Eagle wants me to.
Think about this example like Giant Eagle is a manager and the shoppers are CRM users. The manager needs its team to input more data into the CRM. It's a key functionality of their role, but they don't want to do it. So the manager sets up challenges where if you update 15 contacts in one week, you receive a special badge inside the system or coins to cash in for rewards. This guides user behavior the same way Giant Eagle is trying to guide my grocery spending.
Coffee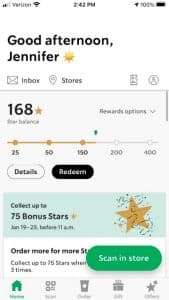 If you have ever met me, you will know that coffee is king. You need me to do more work? You want me to launch a new project? Have a sweet tooth and want me to bake you some cupcakes? Make sure I am caffeinated and I'm all set. I do like to frequent local coffee shops too, but even my toddler has started pointing out where all the Starbucks locations are. Starbucks has a reward system where if you use its app, you collect stars that can be added up to cash in for free coffee or other items. It also tosses out challenges, like earn bonus stars if you come three days in a row or order two caramel macchiatos.
You then rack up your stars and trade them in for what you want at Starbucks. Now let's think of this in a business setting. Some people are highly motivated because they want to get free stuff. You can set your challenges inside your gamification platform to earn coins that users can cash in for real world rewards.
The best part about this is you can ask your team what they want to work toward and assign coin values to each item. You may have some employees who want free coffee, so put in some coffee shop gift cards. Maybe you have other team members that feel like they can buy their own coffee, but are newer to the team and have less PTO time than they'd like. You can assign a coin value for an extra PTO day. You can also go even bigger with this, offering a tropical vacation or a new gaming system.
Fitness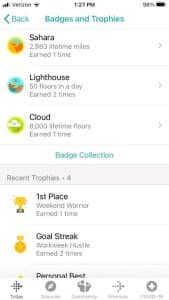 FitBit uses gamification by giving users badges and trophies for specific completed tasks. Badges are given when a user hits a milestone they may not have even known they were about to hit. For instance, I received the "Lighthouse" badge the day, ironically, I visited a lighthouse. However, it could be used for any day a person climbed 50 floors in one day.
FitBit breaks down badge reward categories by: Daily Steps, Daily Climb, Lifetime Distance, Lifetime Climb and Weight Goals. If we think about this in a business sense, you can set up similar categories that are relevant to your business: New Clients, Renewals and Updated Accounts.
For trophies, FitBit has different types of challenges users can sign up for, like Workweek Hustle or Weekend Warrior. These can align for business for challenges you want to set for your team.
Retail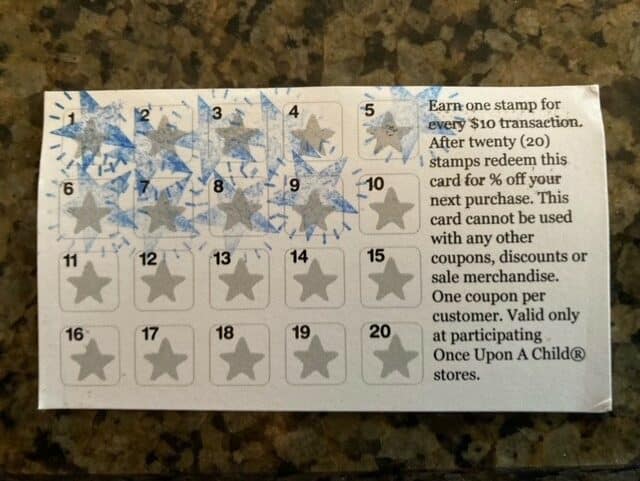 Even if you don't sign up for apps, there is still gamification all around you. One example is loyalty programs. How many of these types of cards do you have in your wallet? Whether it's a local ice cream shop, clothing store, or a sandwich shop, you probably have had one or two "Buy This Much and Get This Much Free."
I don't use all of them I receive, but the one in this example is a big one for me: A used clothing store for children. Kids grow like weeds and unlike weeds, you have to clothe them. Taking this into the business world, it's this principle that puts the control of what the reward is in your user's hands. They will work toward the rewards that matter to them.
Toothbrush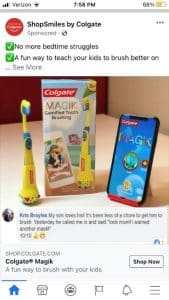 If the above four examples have not sold you that gamification can be used to guide user behavior, maybe this one will. This is a Facebook Ad I see nearly every day that gamifies brushing teeth. I am guessing they are targeting me as a toddler mom, not because they think I need to be rewarded to brush my teeth.
Yet, this ad teaches us that gamification is such a solution to attempting to drive user behavior that there are now products in the marketplace to use these game mechanics to drive toddler behavior. Have you ever tried to get a toddler to do anything that he or she doesn't want to? Now you know why I need so much coffee.
Conclusion
Gamification is everywhere. It's used in our personal lives from loyalty programs to gamified toothbrushes. Why not take these same gamified principles and create better user adoption for our technology?
Need more information about gamification and how it can work for you? Great! Let's get you in the game. Contact us today.