August 30, 2023
|
9 min read
|
Cloud Computing: Why Should Businesses Do It in 2023?

The recent digital transformation, which continues to gain momentum, would not be possible without cloud computing for business. Since the beginning of the pandemic, business leaders have had to quickly adapt to a new work reality involving teleworking and systems dedicated to online communications. For many companies, remote work has become a crucial model to reduce the impact on productivity.
Highly functional and cost-effective, cloud computing is increasingly becoming the best data storage solution for businesses. There are numerous benefits of using cloud-based solutions: increased data security, automatic software updates, no server space required, to name but a few.
What is Cloud Computing?
Cloud Computing is an on-demand model – provided as a service by another company through pay-as-you-go pricing – that utilizes servers and makes them available remotely to users via the internet ("the cloud"). In other words, it's your own private and secure computer, in a room full of computers, that is personalized according to your needs. As a bonus, you pay for just the speed and storage necessary.
There are three main types of cloud computing service models in business:
Infrastructure as a Service (IaaS)
IaaS is a model where infrastructures (servers and storage) are rented in the cloud and delivered on-demand by a third-party service provider. This service allows IT departments to save the time and money it would require building an in-house data centre.
Platform as a Service (PaaS)
PaaS is a model where a platform is provided for software creation via the internet. This service allows developers to design applications without the complexity of maintaining the software/infrastructure.
Software as a Service (SaaS)
SaaS (or cloud application service) is a software distribution model hosted by a third-party service provider and available remotely via the internet. Most SaaS applications do not require any installation as they run through a web browser.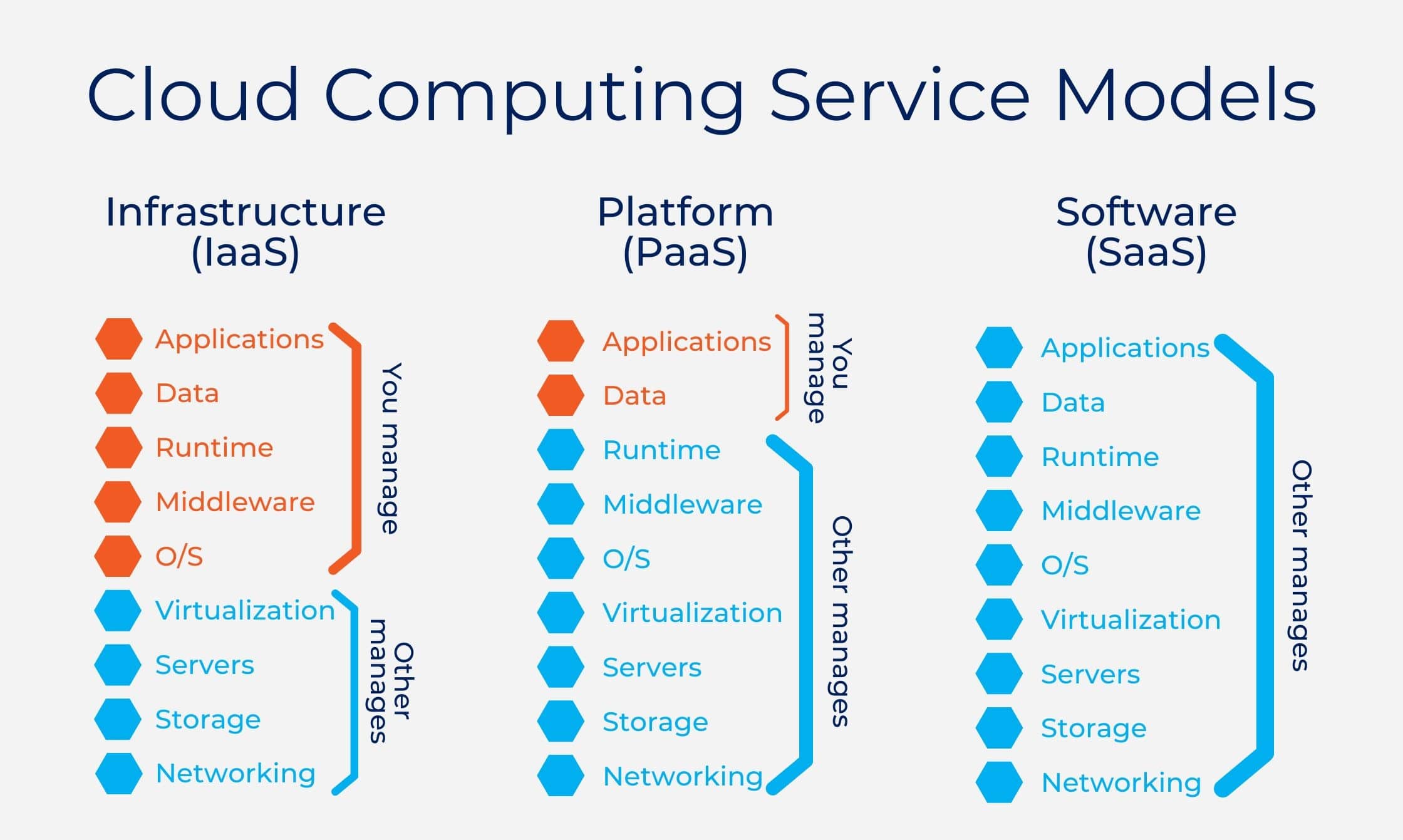 How Cloud Computing Helps Businesses
There are several reasons why companies and IT service providers are moving toward the cloud. Here are some highlights of cloud computing for businesses:
1. Data Security
Long considered a concern for businesses, the security factor is now seen as a strong point of the cloud-computing solution. Here are a few advantages of cloud computing from a security point of view:
World-class technology
Complex security protocols
Cybercrime prevention
Data loss prevention (natural disasters such as fire or flood, hardware failure, etc.)
Control over sensitive data
No backup strategy needed
2. Cost Efficiency
Cloud computing helps businesses save money, time, and resources in many ways:
Lower infrastructure costs
Less downtime
Fast implementation
Businesses only pay for services and features they need
Possible to scale up or down depending on the business situation (less storage space needed, remove users, etc.)
3. Scalability
With the Pay-as-you-go cloud computing system, businesses pay only for the data storage space and the features they need. As businesses grow, cloud technology allows them to scale their computing solutions according to their needs. Adding or removing data space storage is now easier, faster, and less expensive.
4. Improved Productivity and Flexibility
Not only does cloud computing allow to focus on business rather than infrastructures, but it also lets employees access the same data at once, from any location and from any device. Cloud technologies make it easier than ever to access and share business information with colleagues and customers.
5. Reduced Carbon Footprint
The cloud eliminates large on-premise computing systems and servers requiring 24/7 electricity.
Cloud Computing for Better Customer Experience
Having business data stored in the cloud has several advantages for the Customer Experience:
Cloud data storage allows you to analyze and understand the types of customers and their consumption habits to have a more personalized approach with them.
Data centralization allows multiple employees from different departments to access customer information in real-time, quickly and from any location. A great team collaboration contributes to a positive customer experience.
For certain types of businesses, cloud computing allows customers to access information through a self-service application. Accessing information quickly from anywhere and anytime helps improve customer experience.
The Weather Company, for example, relies on cloud computing to store fast-changing weather data and propel it through different channels and locations. They provide information every day to millions of users internationally. As customers, we expect to have access to weather forecasts anywhere and quickly, which is made possible with cloud computing.
To learn more about the advantages of customer experience (CX), go check out this blog!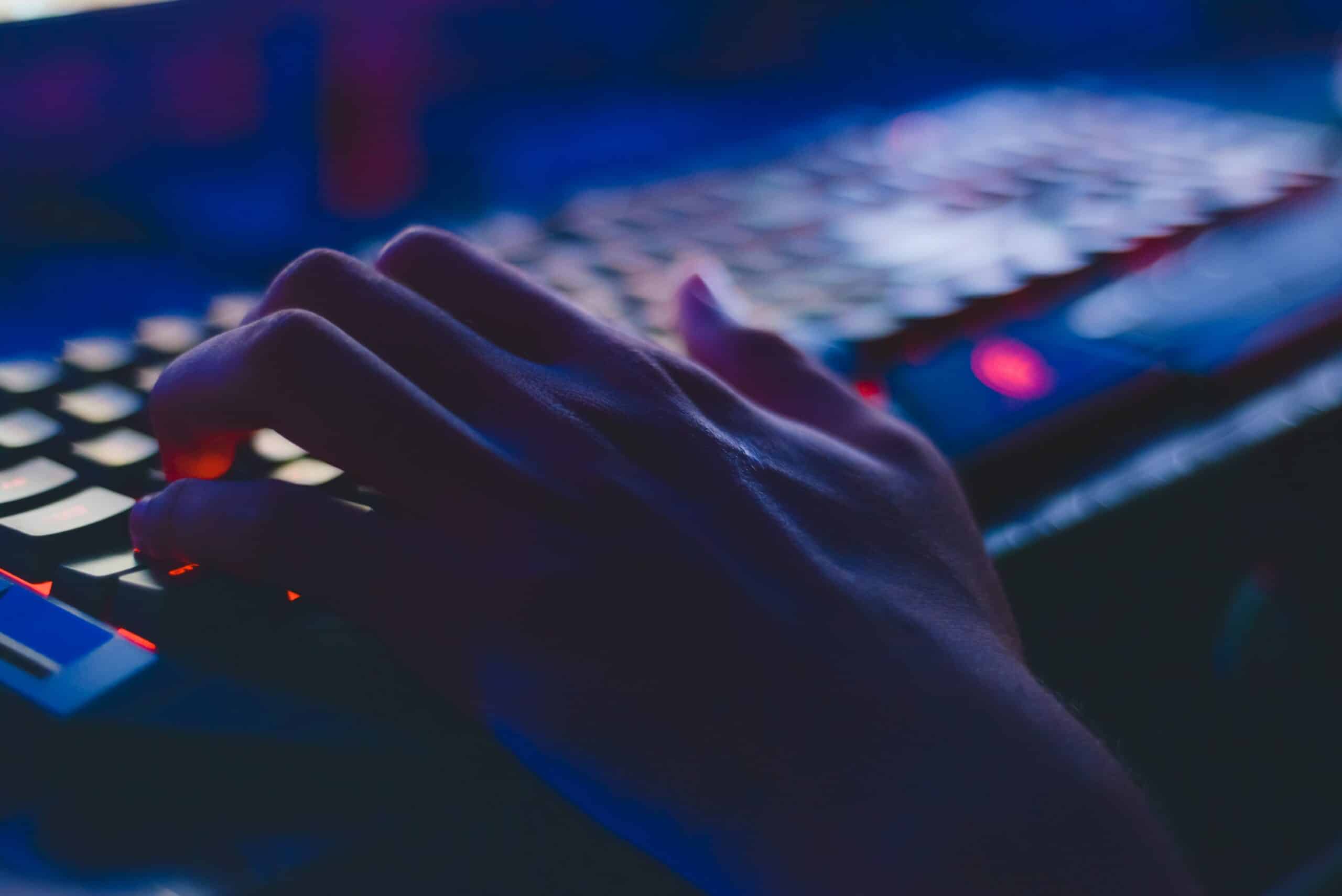 ROI and Payback Period of Cloud Computing
As mentioned above, companies now have several good reasons to migrate technological activities to a cloud environment versus investing in on-premise systems. Especially since remote work has become a common reality with the pandemic.
However, every new IT project investment must be justified by showing that it eventually pays for itself. So, what is the average payback period of a cloud computing migration? The cash flow will most likely be negative the first year as you must pay for the migration costs. In 3-5 years, you will notice a significant increase in cash flow which justifies the positive return on your investment.
There is a serious opportunity to provide important ROI when adopting a well-thought-of cloud migration strategy.
How to Estimate Cloud Engineering ROI and Payback Period:
STEP 1:
Identify all costs related to the current servers that you will no longer need to pay after a migration to the cloud (total cost of ownership). These costs include replacing or repairing on-premise servers, licenses, electricity, maintenance, and support, physical space, etc. This amount will give you the annual saving cost.
STEP 2:
Identify all costs related to the migration: cloud subscription, consultant hours, internal hours, etc. This amount will give you the investment cost.
STEP 3 :
Calculate the ROI.
ROI = (annual cost savings – investment costs) / (investment costs)
Example: If your annual cost savings are $50,000 and your investment costs for cloud computing migration are $70,000 then:
Year 1 ROI: ((50,000 x 1) – 70,000) / 70,000 = -28.6%
Year 3 ROI: ((50,000 x 3) – 70,000) / 70,000 = 114.3%
Year 5 ROI: ((50,000 x 5) – 70,000) / 70,000 = 257.1%
STEP 4:
Calculate the payback period.
PAYBACK PERIOD = (investment costs) / (annual cost savings)
Example: If your annual cost savings are $50,000 and your investment costs for cloud computing migration are $70,000 then:
Payback period = 70,000 /50,000 = 1.4 years
Dominant Cloud Computing Providers
Similarities Between Cloud Computing Market Leaders
Cutting-edge technology
On-demand pricing and a free tier
Emphasis on security
Similar basic capabilities
Self-service
Identity-management features
Great support
Market Leaders' Competitive Strengths
Ideal for large companies
Leader in the cloud computing market
Best global reach
More data centers around the world
Launched in 2006, AWS has the advantage of being the provider with the most years of experience with the cloud
Ideal for developers and startups
Less expensive
Great for companies already using Microsoft
Easier first-time migration
Ideal for cloud-based apps designers and software development teams
Specialized in large data, analytics, and machine learning
Container-based computing
Most cost-efficient
Uses the same infrastructure as Google Search and YouTube
Conclusion
Cost-efficient, secure, and reliable, cloud computing is undoubtedly a business advantage in 2023. Moving your business data toward the cloud makes sense from a performance-oriented and strategic point of view. Especially after COVID-19 which caused many employees to work remotely.
The choice of provider is entirely up to you, but it is important to do some research to choose the one that best suits your business needs in terms of cost, level of performance, and flexibility. Reach out to our certified experts to help you make the right decision!