Simplify your life with Zoom Phone
for Zendesk. Support services just
got easier.
Be more productive: Effortlessly make and receive Zoom Phone calls in the Agent Workspace, using tickets to keep track of it all.
Solve issues faster: Get customer context that is automatically surfaced from Zendesk's user data.
Learn and analyze: Call information, recordings, and transcripts are captured to tickets.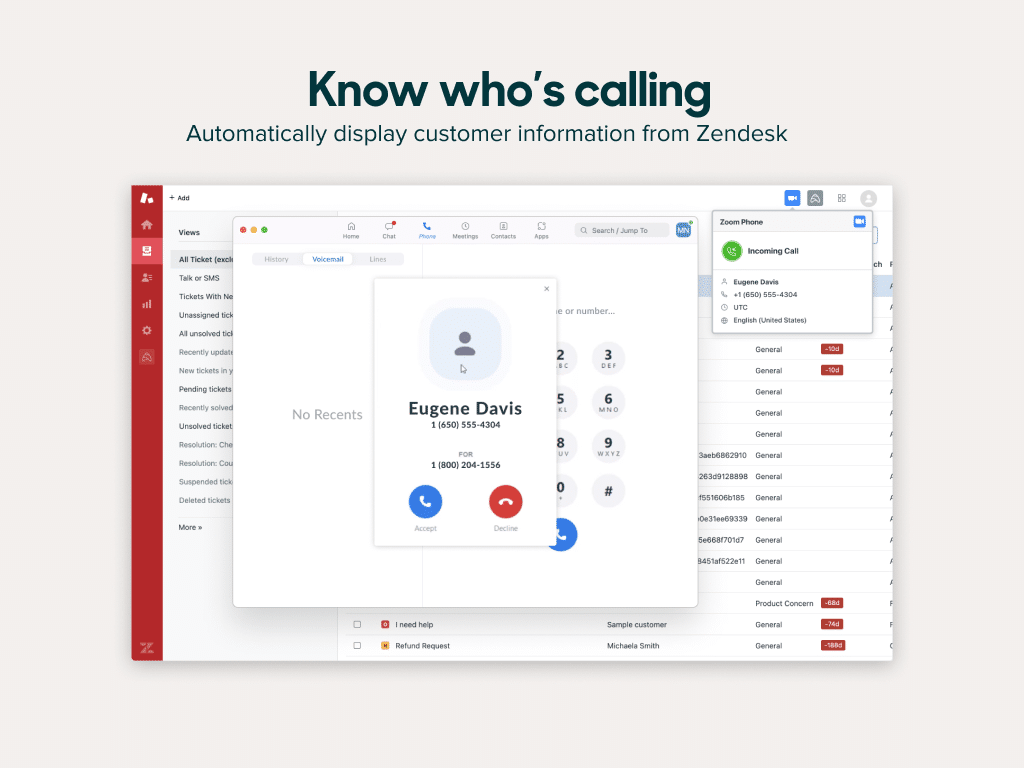 The Zoom Phone for Zendesk app is a full-featured cloud phone system built on Zoom's intuitive platform. Its robust set of features allows for inbound and outbound calling through the public switched telephone network (PSTN), allowing users to migrate from legacy services.
The barrier to entry is low too, as local PTSN service is available in 45+ countries, and expanded coverage is available through a bring-your-own carrier offering.