Handover Leads to Conversica
This is an automated process; Once a lead is saved; the data is automatically transferred to Conversica using the Job Queue mechanism of Sugar. You can monitor the job queue by creating an Advanced Report using queries.
Display Conversica Conversations
Conversica acts as an assistant to acquire useful information from a lead or contact and uses multiple channels to communicate. All these communications are synchronized in Sugar and can be accessed from "Conversica Messages" sub panel on the lead record.
Transfer Conversica Conversations
Once a lead is converted into a contact, the users of the system can access the complete communication history of the Conversica assistant in the "Conversica Messages" sub panel on the contact record itself.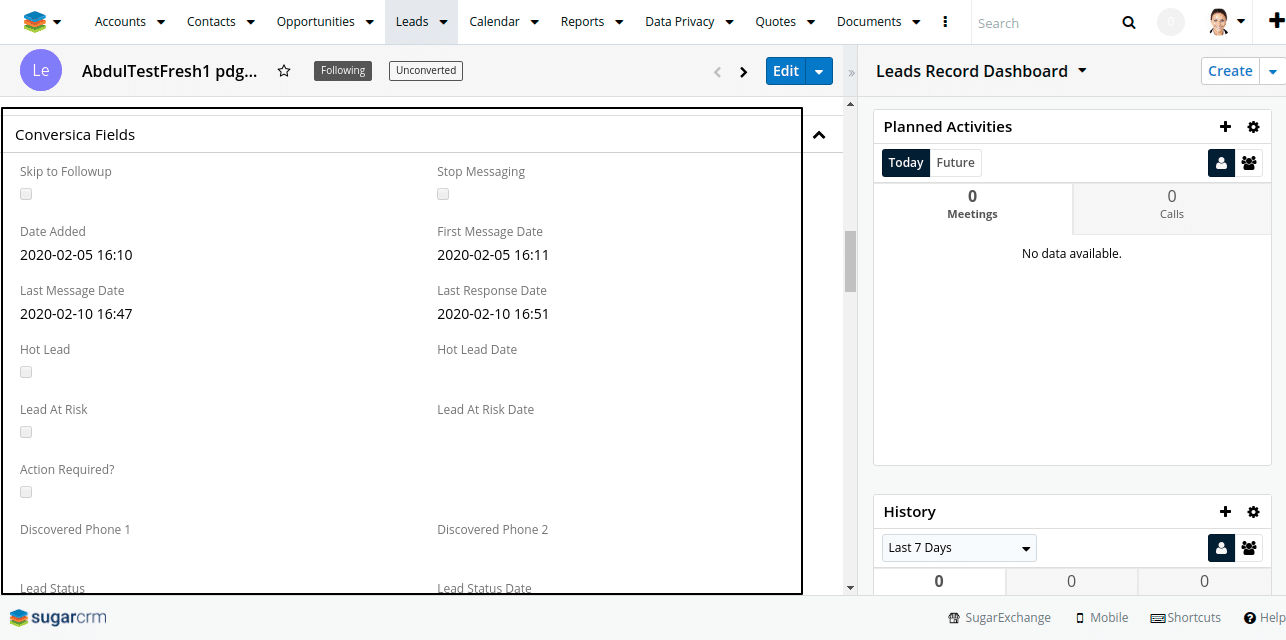 Display Conversica Dashboards
One of the major benefits is to monitor the Conversica assistant's performance from within the Sugar. Two dashlets have been developed to show Conversica performance on leads. These dashlets can be added to any dashboard per a user's preferences.
Key Benefits
Monitor the Conversica assistant's performance from within Sugar
Handover Leads to Conversica for Processing
Display Conversica Fields under Leads and Contacts
Display Conversica Conversation under Leads and Contacts
Transfer Conversica Conversation to Contact; once a lead is converted
Display Conversica Dashboards